Aspen by Dean Juliette
I thought it'd be nice to contrast Frank Kadar's Aspen with another rendition by previous featured artist Dean Juliette. Even though it was intentional, I think this one has some Megan Fox resemblances. She'd be perfect for the live action version!
Love to hear your thoughts on what you thought of Frank's and Dean's rendition of this character.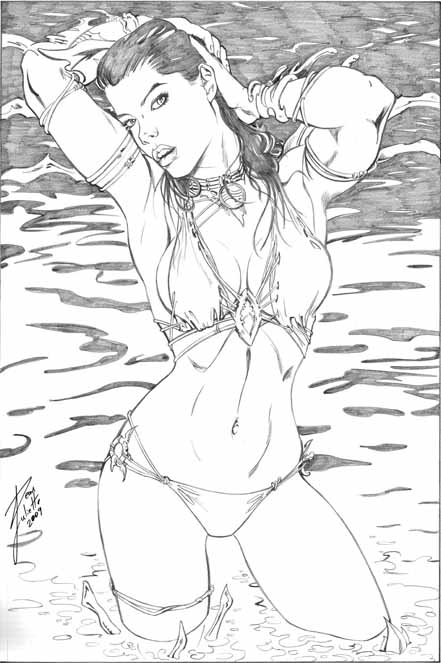 Posted: September 10th, 2009 under art, comic, Featured Artist.
Tags: aspen, dean juliette, fathom
One Response to "Aspen by Dean Juliette"