Batgirl by Amiya
I found Amiya's work one day and was very impressed by it, so much so that I requested a commission from him. Through the process I got to find out a little more about him.
Is Amiya your real name or a pen name?
My full name is Andrew Amiya Yerrakadu. Amiya is my middle name. I started using Amiya on my artwork just for kicks, really. I am from Queens, NY, and grew up there and in a few different countries as my dad was with the UN.

How would your describe your style?
I really don't think I have a style yet – I guess it's a combination of all the artists I copied from growing up, (and still copy from). That's really how I learned to draw, by copying my favorite artists over and over. Growing up it was John Byrne, Michael Golden, Paul Smith, Walt Simonson, and more recently I really like Adam Hughes, Art Adams, Yanick Paquette, Travis Charest, Olivier Coipel, Frank Cho, Ed McGuinness and Stuart Immonen. There are so many great artists in comics today.  I still collect comics when I can, and generally buy whatever titles my favorite artists are on.
The commission I requested was Batgirl in the foreground with Batman in the background. I wanted a sense of action as the both of them swing across the night skyline.
Preliminary Sketch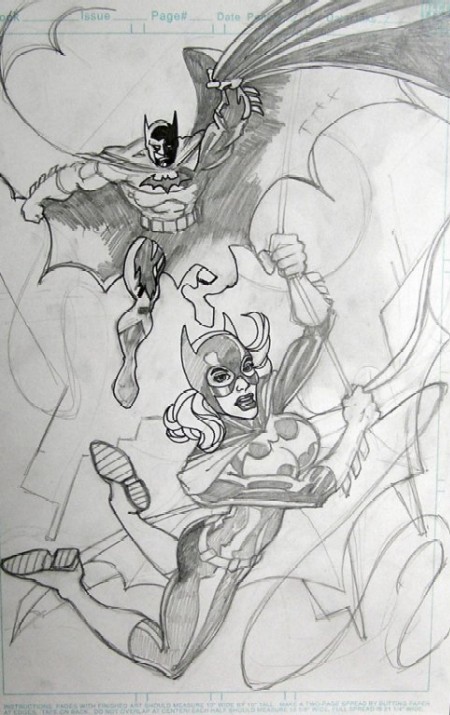 Preliminary Sketch – Inks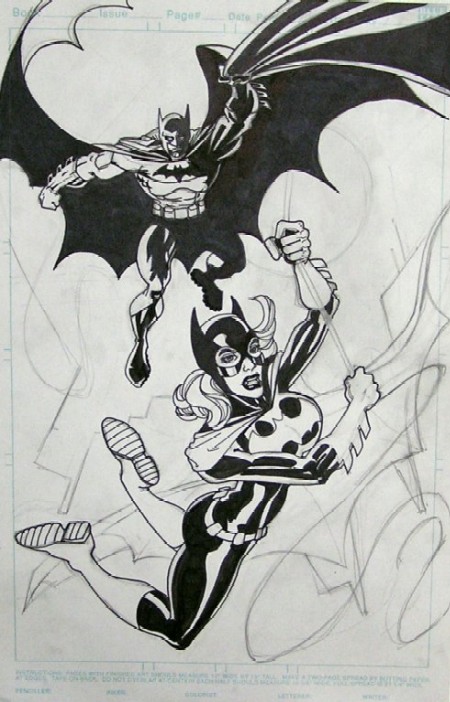 Preliminary Sketch – Final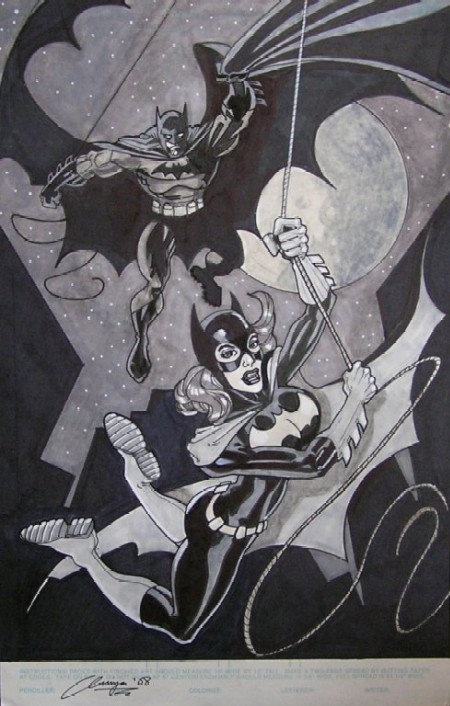 I'm particularly fond of the final result.
The inks really give a nice sense of the depth to the piece. Especially like the Batgirl pose as it's very dynamic and conveys freedom.
Check out more of Amiya's art on :
http://barracuda9999.deviantart.com/
or his eBay sales under barracuda9999
Posted: December 13th, 2008 under art, comic, Featured Artist.