Tigra by Robin Thompson
Based in Vancouver, Robin Thompson has been working for almost 10 years on a horror oriented comic Champions of Hell while writing and drawing the highly controversial Zombie Jesus and a bi-monthly comic strip called Lil' Natas. He also the inker on Outnumbered.
He primarily works with pencils and inks. The below Tigra picture was the work he wanted to showcase. It's very well done, composed of simple, clean lines. For further enquiries on his work you can contact Robin at robbothompson [at] hotmail.com.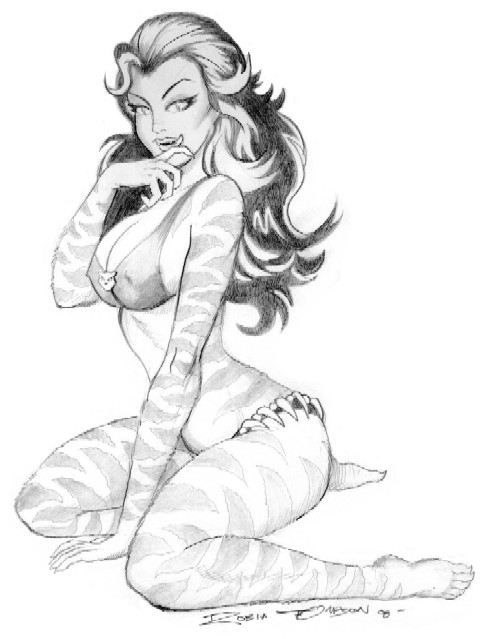 Posted: November 19th, 2008 under art, comic, Featured Artist.

One Response to "Tigra by Robin Thompson"