TANGO 8 – Sketches and Layout
Some of my initial concept sketches for the piece. The top right showed the layout I envisioned for the page. My main aim was to get the woman's body angle correct. I was lucky that the initial sketch kind of turned out the way I wanted it to.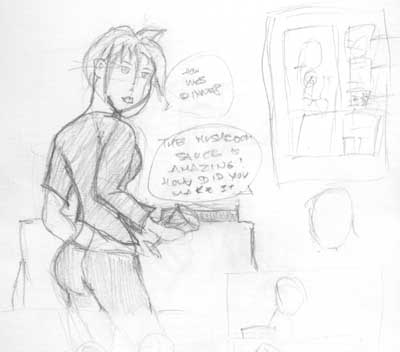 Decided against using the full body in the final panel.  Originally I wanted her to have a mischievous smile but that detracted from the story. Especially when the focus should be on the instant mushroom sauce packet lying in the rubbish.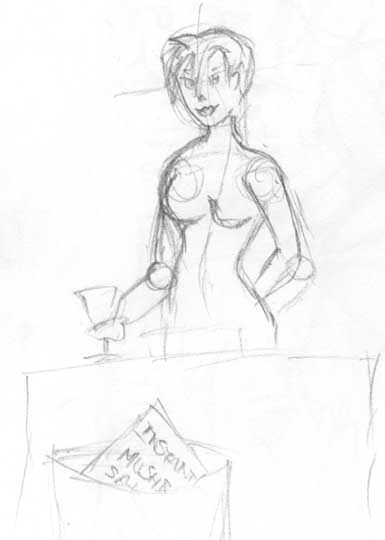 Posted: September 14th, 2008 under art, comic, Food, Writer.