Notre Dame Gargoyle – Photo
Was thinking it would be nice to start the first day of Spring (here in Australia) with a photo. This is a photo of one of the gargoyles perched onto Notre Dame in Paris. I took this shot earlier this year when I was travelling around France. The foreground is in sharp focus while the background is blurred away.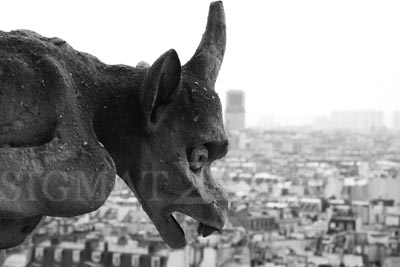 Posted: September 1st, 2008 under Photography, Places.