Daredevil Father
Finished reading the TPB of Daredevil Father over the weekend. (One of the comics I borrowed during the Comic Crazy Weekend).The artist Joe Quesada seems to be following Frank Miller's Batman in terms of character design giving Daredevil a bulkier and heavier body type. I didn't particularly enjoy that approach he took. Otherwise I really enjoyed Quesada's art and hoping he can illustrate more, although I suspect most of his time now is taken up as Chief Editor at Marvel.
The story was interesting and pacing was excellent, with the writer (Quesada again!) revealing bits of information only when required and thus keeping the reader hooked. The basic synopsis of the story revolves around the characters relationship with their fathers (hence the title) and how their lives intertwine. The only complaint was the introduction of a new superhero team and of course the inevitable fight between this new group and Daredevil. It really detracted from the main story and would have been better removed. However it's a good read if you have the chance to check it out.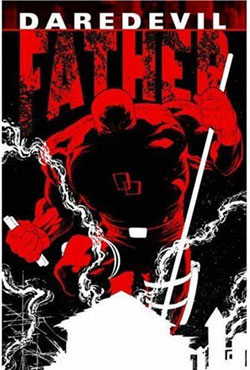 Posted: August 26th, 2008 under comic.