After the previous announcement that 5 Seconds is returning in 2018, I am happy to share the cover sketch. Things are progressing very well to get the next part of 5 Seconds ready. Please keep checking back for the launch date but it's tentatively set for February 2018.
5 Seconds Part 2 – Cover: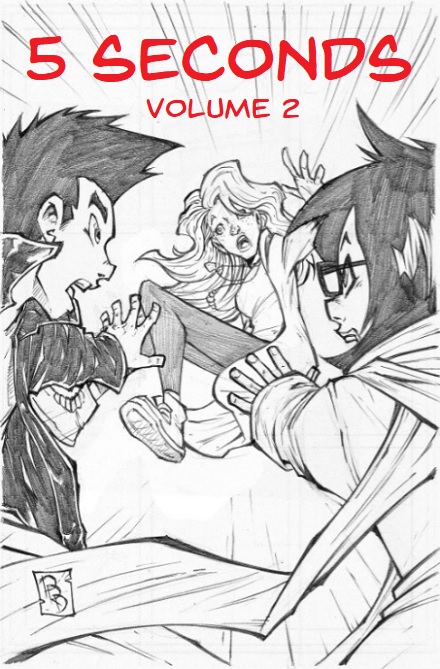 Update on Word Smith Kickstarter :
Almost all the rewards have now been shipped out. Everything should be out before the end of the week. After that for Australian orders it should take about a week and 3-4 weeks for international orders. I've been some great feedback about the story.
From Inkling Comics – "The idea of Word Smith is brilliant. Really cool setting, with the steam punk and fantasy elements, and the Zeppelins. Original plot too, I hadn't seen anything like this before. Love that your characters had flaws and look forward to more Word Smithery!"
Posted: November 13th, 2017 under 5 Seconds, comic, Featured Artist, Website, Writer.
Comments: none