Click for Act 2 – Page 10 & 11 Roughs.
While Tabby and his family are searching for the other family of cats who have come into their neighborhood, the other family of cats are enjoying their stole spoils!
Huge update on Project Tabby, all the pages have now been pencilled and inked. It's great to be able to see the entire story from beginning to end. There was 2 additional pages added to Act 3 (from 17 to 19 pages) to help the story telling!
Page Act 2 – Page 12 roughs :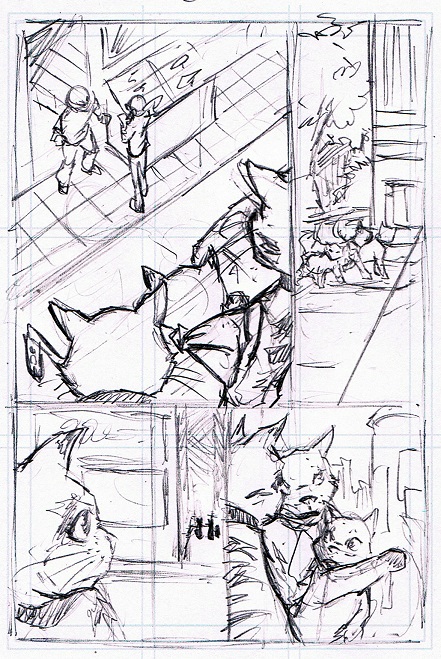 Page Act 2 – Page 13 roughs :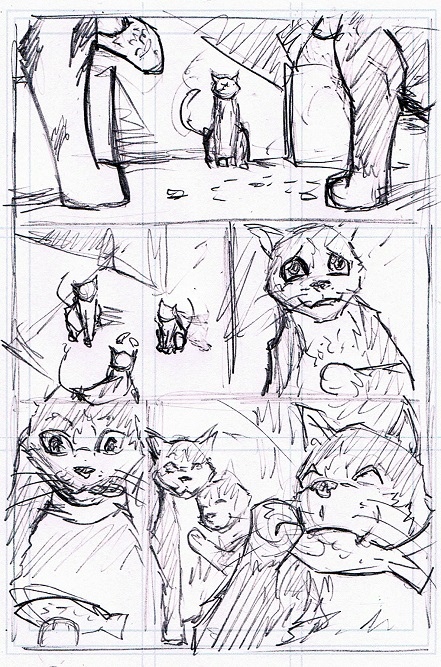 Posted: October 26th, 2014 under Featured Artist, Website, Writer, art, comic.
Tags: artwork, fish market, P. R. Dedelis, roughs, Tabby
Comments: none