Zatanna by Dean Juliette
Brazilian Dean Juliette did an amazing Birthday Zatanna piece yesterday! His first published was Grimm Fairy Tales # 27 from Zenescope in the last year.
A quick reminder of the Birthday Zatanna :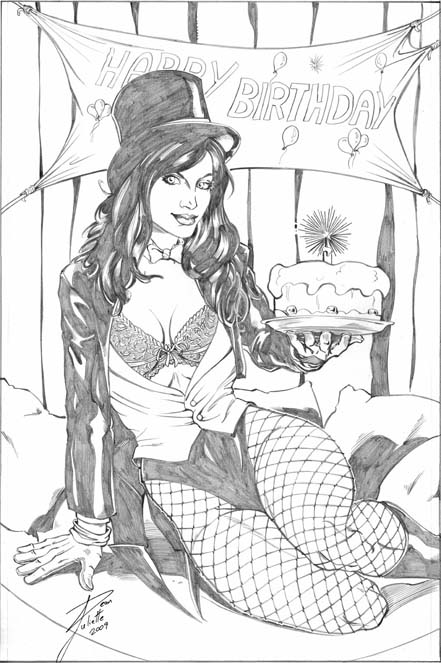 Dean provided a step by step breakdown of his showcase from beginning to end.
Initial sketch 2.5 x 3.7″ – Establish layout and composition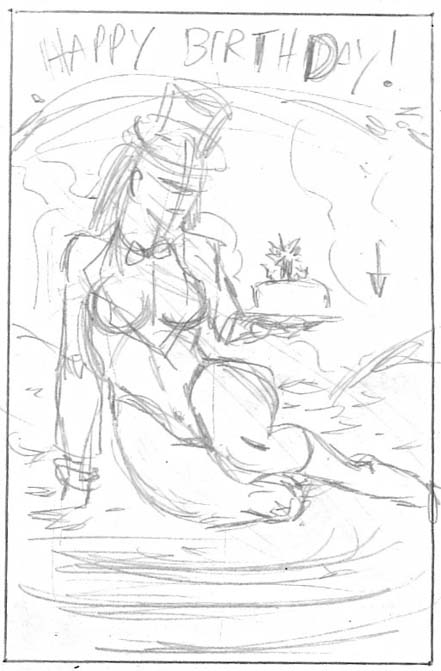 Second Sketch 3.5 x 5.15 " – Define the draw, observing proportions, anatomy and all important elements.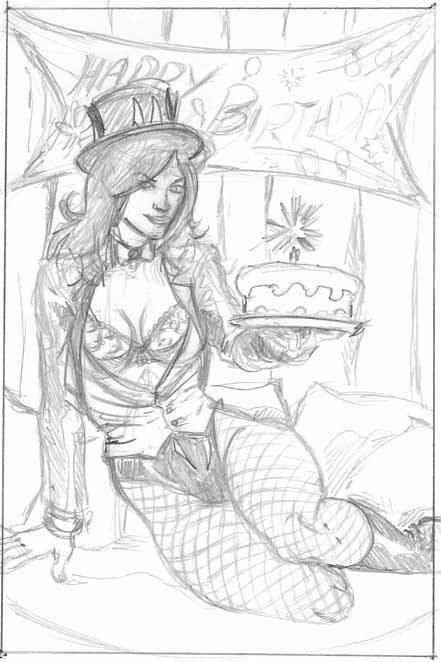 Scan the sketch, resize to the final dimensions, print it in one of four color of CYMK, in this case cyan to define the sketch for last time.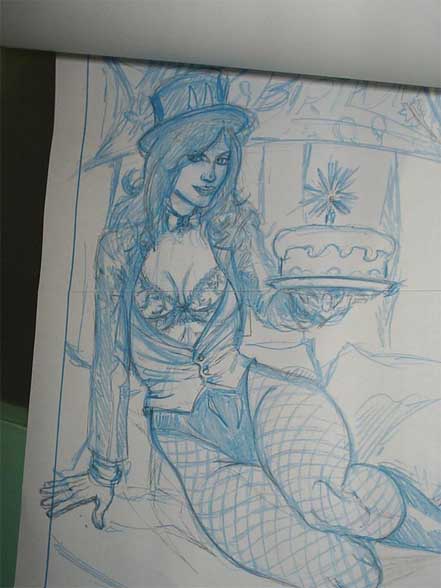 Using light table to transfer the image.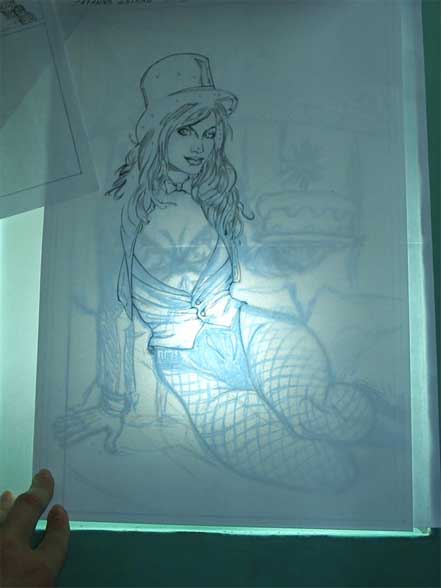 Final details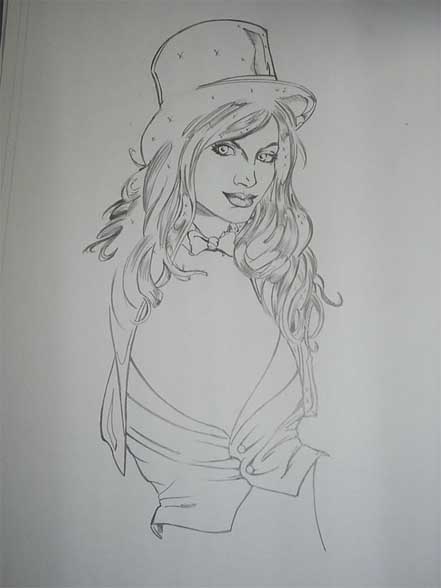 Final Image!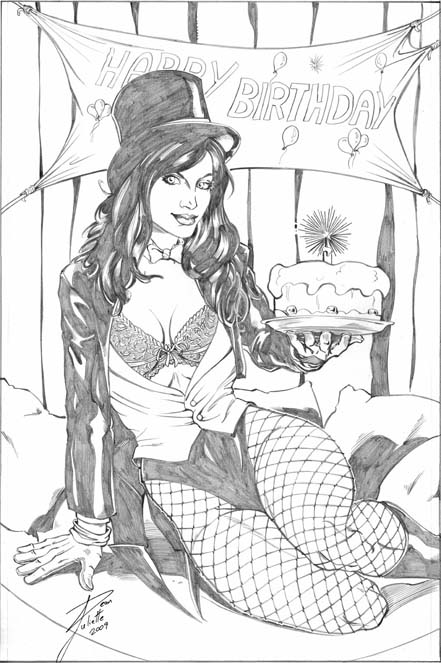 Thanks for a fantastic step by step process.
Tell me a little about you.

I like comics (of course), movies, music, sports like gymnastics and martial arts (especially Kung fu), 3d model, animation and usually these are my fun and work sources.

So are you satisfied with where you are now in an artistic sense?
After two years of experiences and attempts, I almost satisfied with it. But you know . . . we have to keep up the effort to become better. It's a continuous search and discovery process which can be time exhaustive but necessary.
Between 98 and 2000, I studied drawing for comics at Impacto Studios from São Paulo. My four teachers were international comic artists, probably the most known of the teachers was Brazilian, Luke Ross. After this, I was almost six years away of drawing comics, working in a marble factory. In 2007 I returned to drawing comics.
What happened after your return?
In 2008 I got my first published work Grimm Fairy Tales # 27. I was not satisfied with my art yet and took a break to do more "studies". Now, "almost" satisfied with my art, I'm penciling some commissions and next month I'll restart making sequential pages and hope to get back to publishing again.
Any artistc influences?
I like Mike Mignola for his composition, Ed Benes and his pencils lines, Bryan Hitch (realism) and a lot of other artists like Alex Mallev, Greg Land, Capullo but at the moment since I'm drawing I rarely look into other comics.
Thanks again for the birthday sketch!
I really appreciate it.
To contact Dean for work or commission :
http:// www.deanjuliette.com
Posted: July 28th, 2009 under art, comic, Featured Artist.
Tags: artist, birthday, sketch, zatanna
23 Responses to "Zatanna by Dean Juliette"