Artwork of Gwyn Perkins
Gwyn is an amazing illustrator who lives in Northern Sydney on Scotland Island with his wife Marie and daughter Georgia. I had the utmost pleasure to meet him and even take a sneak peek into his studio! His works have a fantastic level of detail in them. The below showcase was from one of his published work with Chris Hornsey, "I Could be a Superhero".
Murphy the Beagle (from "I Could be a Superhero") :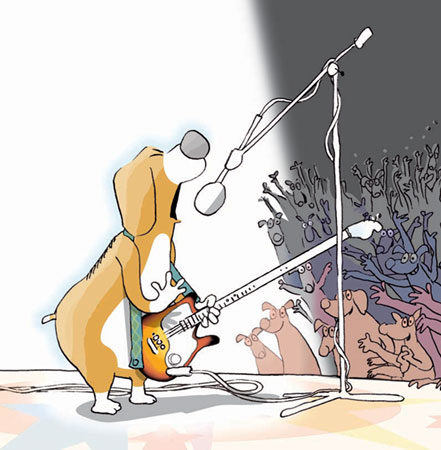 Thanks for your time to talk to me.
Could you describe the process in creating your work?

My current work is half way between animation and drawing. I think it's important to always create a sense of movement in the work, usually starting with a scribbly drawing and then building on it. In term of illustrating children's books I like to create a flow from page to page. I picked this up from my background in animation.

I see what you mean from your below showcase. There's a definite sense of movement in the girl piloting the rocket ship. The amount of detail you have in the picture is fantastic! I noticed the dog driving one of the cars!
Preliminary Work :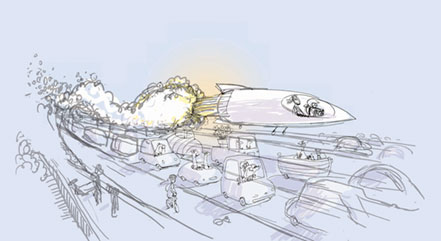 Final work : (Click for larger image)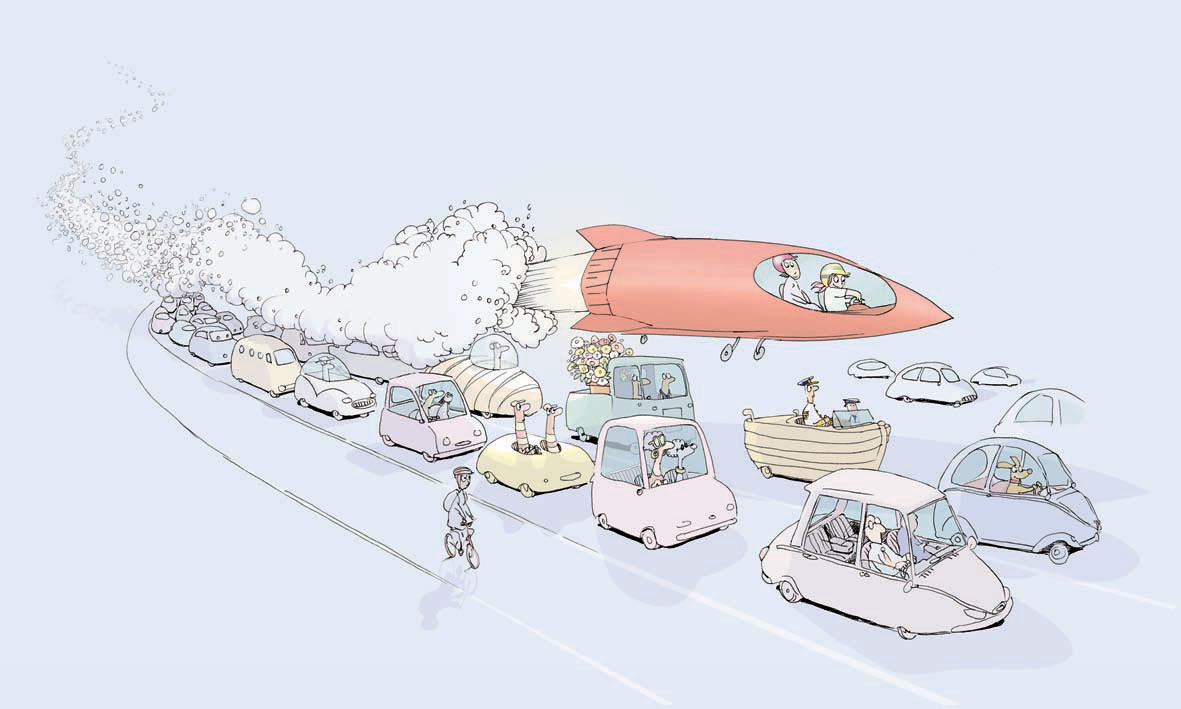 So how did you get into the industry?

My first job was working in Melbourne for Myer. In 1960's I got into animation by winning a cartoon contest which leading to animation in Sydney at Hanna Barbara. Branching out 1970's, I started my own studio even winning an award for best TV animation commercial.
That's amazing! How did you move from animation to illustration?

Well . . I moved to Scotland island in Northern Beaches (north of Sydney CBD) and work became spasmodic. My dog got lost in a local national park. I drew an illustration of the dog and put up in the nearby Youth Hostel. The Youth Hostel liked the work and I did some illustrations for them which lead to providing images for a website. A publisher contacted me about the work and I now have 5 books published.

I came across your books in a book store and thought they were great. I bought one for my nephew and one for myself "I Could be a Superhero". Was the beagle in that book based on your dog?

He was based on Ozzie who was fat and ate garbage. Somehow he always found way to get into trash, once coming home with leg of lamb!
Thanks so much for your time and wish you all the best in your future endeavors. I appreciate your time and allowing me to showcase some of your work.
To contact Gwyn email :
g.perkins [at] gwyn.com.au
or visit his site :
http://gwyn.com.au/
One of Gwyn's work in his studio :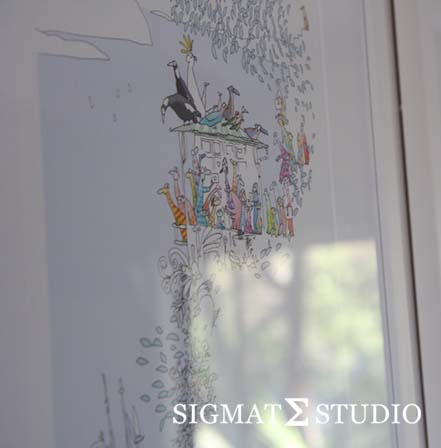 Gwyn working in his studio :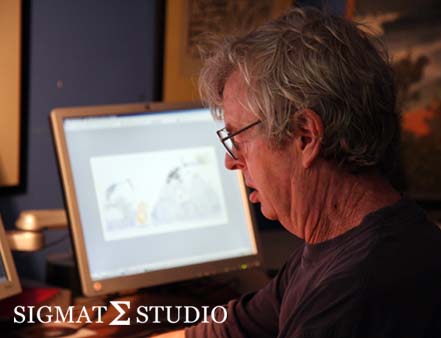 Gwyn with his lovely daughter, Georgia :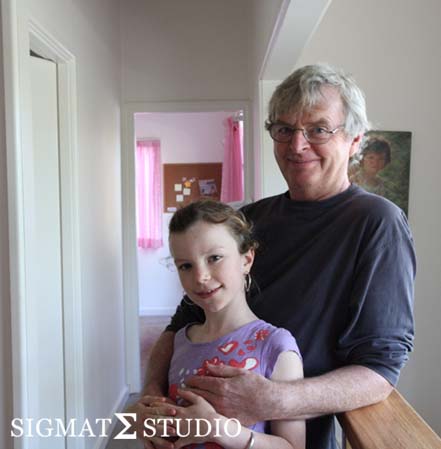 Posted: July 7th, 2010 under art, Featured Artist.
Tags: artist, beagle, gwyn perkins, murphy, rocket
6 Responses to "Artwork of Gwyn Perkins"