Spying with Flare by Sean Harrington
Featured artist Sean Harrington of Spying with Lana fame is showcasing the first crossover between Flare (Heroic Publishing) and Lana. The webcomic is serialised on Sean's site.
Front Cover :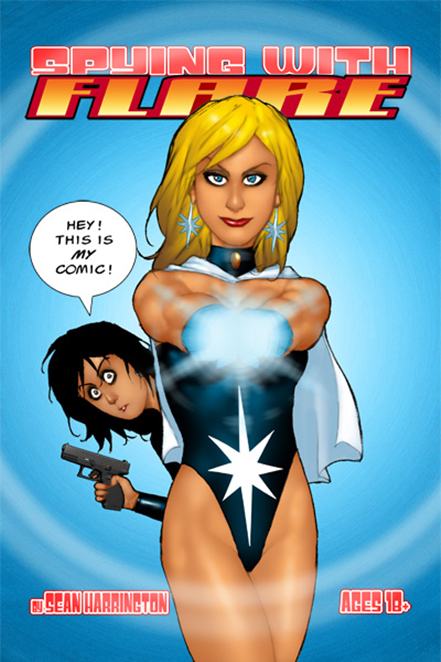 Interior Panels :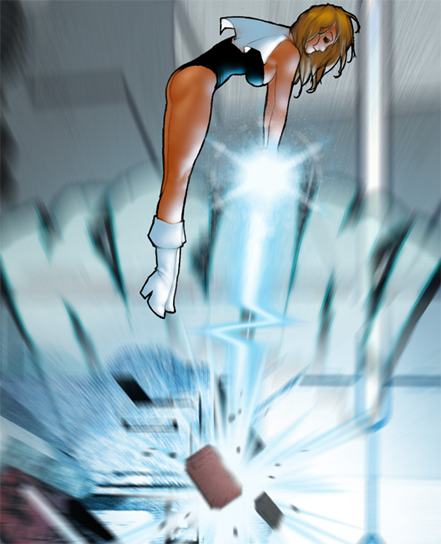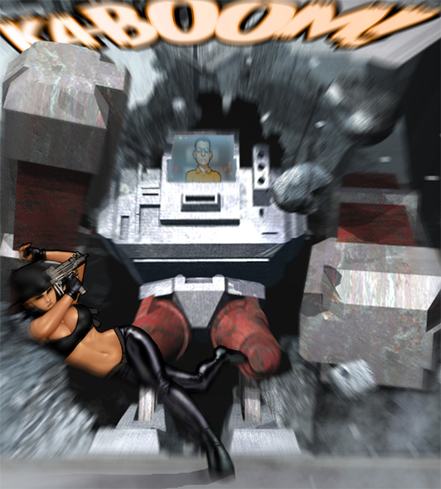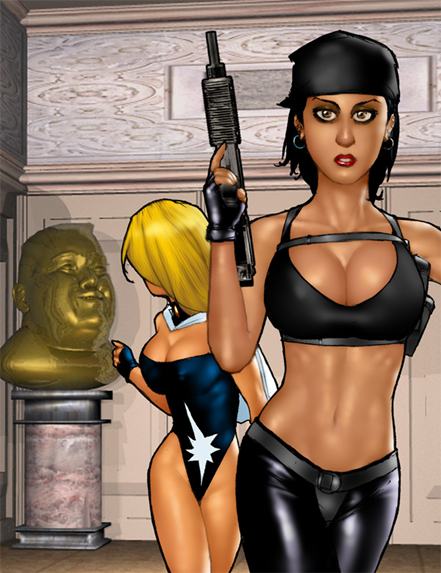 So Sean, how did the idea for the cross over happen?
A year or so ago, Dennis Mallonee who runs Heroic Publishing contacted me about doing something with Flare and Lana as a cross-promotion. I was drawing some other Flare stories for the Flare comic strip and the latest Flare annual so it didn't happen right away, but I put the story together at the end of last year and I started posting pages online in February.
What's the basic premise?
Flare has discovered that a wealthy philanthropist named J. Reginald Butte who's famous for his charity work around the world, is using his charities as a front for smuggling drugs and weapons and a host of other criminal endeavors. She decides to attend one of his star-studded charity fundraisers as her alter-ego, supermodel Terri Feran, to find evidence of his crimes and shut him down. Meanwhile, unbeknownst to Flare, Lana is working undercover at Butte's estate, searching for his secret labs where he's developing a new super-weapon. After a few mishaps, they run into each other and team up to take Butte down.
Will it be collected to a TPB?
Yes, it'll be collected into an uncut print edition is available now and can be ordered at http://www.harrington-artwerkes.com/Comics.htm. It'll have total of 9 extra pages including a bio of Flare for those that want to learn more about her history. In addition, Heroic Publishing will be releasing a print edition with a different cover (which I also drew) and some different extras including a bio of Lana.
Any more flare/Lana crossovers planned?
Nothing's planned at the moment, but this one has been pretty popular online and if it continues to be successful I'd certainly be open to doing another one.

Thanks again for letting me showcase more of your work!
Click here to read the full webcomic.
Posted: June 25th, 2010 under art, comic, Featured Artist.
Tags: sean harrington, sexy, spying with flare, spying with lana, webcomic
4 Responses to "Spying with Flare by Sean Harrington"