Summer Glau – Big Bang Theory – Supanova
Someone went to Supanova (Sydney pop culture expo) and got me this amazing signed photo from Summer Glau (Terminator – Sarah Connor Chronicles). Need to get this framed and find a place for it on my wall! As much as I loved Summer in Terminator, her cameo as herself on The Big Bang Theory was hilarious! Definitely takes the place as my favourite scene with her.
Summer Glau's autograph :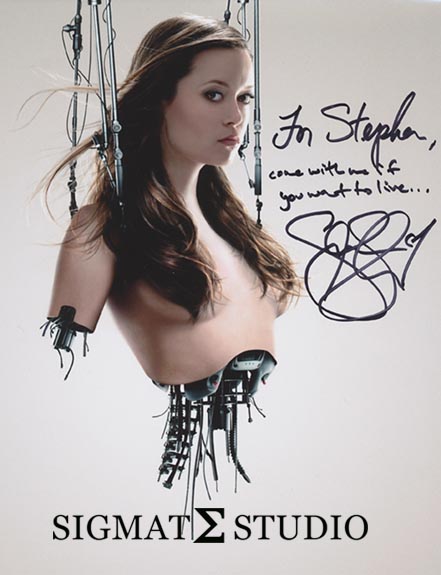 YouTube (Summer Glau on The Big Bang Theory) :
It's hot in here.
Must be Summer.
I wonder how many people will use that line on her now. I can imagine everyone at a convention saying it and just hoping . . perhaps . . it'll work. (Hehe . . Raj actually had a pretty good shot at it.)
Posted: June 21st, 2010 under Movie TV, Website.
Tags: autograph, big bang theory, sexy, summer glau, supanova
5 Responses to "Summer Glau – Big Bang Theory – Supanova"