Spider-man – City Lights by Dion Hamill
An amazing (pun intended) Spider-man by featured artist Dion Hamill. This resembles the works of Alex Ross. It's not always easy getting the propotions right when foreshortening Spidey's left hand and right leg but Dion definitely nails it!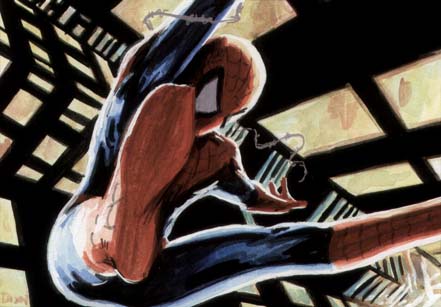 Make sure you check out his blog for more of his work. He's also got some fantastic pieces up on eBay if you want to own some amazing original artwork.
Remember to get your entry in for a chance to win Kirk Lindo signed print and some sketchbooks. Competition is still open!
Posted: April 1st, 2010 under art, comic, Featured Artist.
Tags: alex ross, city lights, spider-man, spiderman
2 Responses to "Spider-man – City Lights by Dion Hamill"