Assorted Baklava
Following on from Valentine's Day, something sweet to get your teeth into. Baklava consists of layers of pastry filled with crushed nuts and held all together with honey or syrup. Using various shapes and nuts, you can get a variety of textures and tastes.
There's a pastry shop which specialises in this delicacy and I picked up an assortment to feast through. None of the pieces lasted past dinner.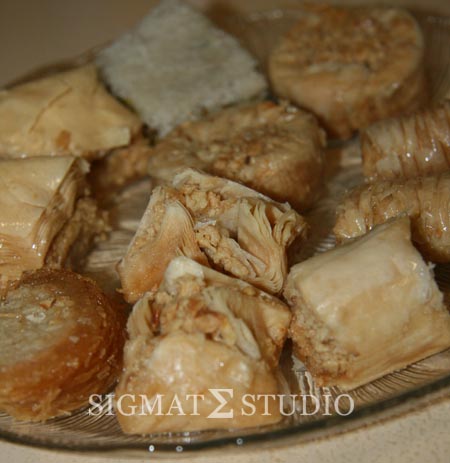 Update 16-Feb-09 :
There have been absolute horrific devastation in Victorian bushfires in Australia where lives and homes have been destroyed. For those with a little to spare please contribute to Red Cross or other organisations. Also spare a thought to all the animals who have perished or been seriously injured and donate generously to the RSPCA.
Posted: February 16th, 2009 under Food, Photography.
Tags: baklava, sweets, treat