Black Cat by Jacob Newell – Part 1
I was fortunate enough to purchase this collection of 3 pieces of original art directly from the artist.
Pencils
Inks
Coloured
Original pencils were done on copy paper. Using a light table, the image was inked directly onto card stock paper. I love the detail that Jacob has put in Black Cat's hair. Absolutely fantastic work! Completed coloured work will appear in the next post on this site.
More of Jacob's work can be found in the below link :
http://www.sycrel.deviantart.com
For more of his work, he sells his work under eBay id peanutcomix as one half of Banebrook Studios with Robert Oglesbee (Peanut).
Peanut's work can be found at :
http://www.p-nut.deviantart.com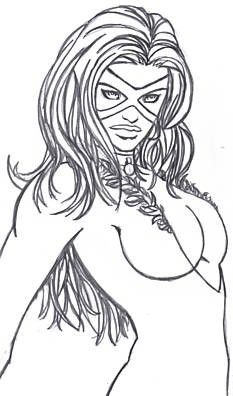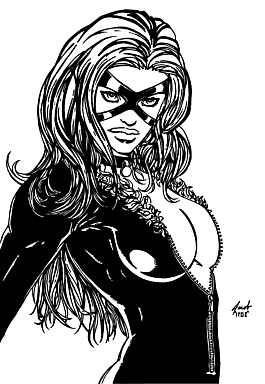 Posted: October 7th, 2008 under art, comic, Featured Artist.

2 Responses to "Black Cat by Jacob Newell – Part 1"