Black Cat by Jacob Newell – Part 2
From Part 1 – Jacob took the final inked image and digitally applied colours to it. The colouring for this work is very subtle but suit the image well.
Saved the best for last!
Enjoy the below completed work.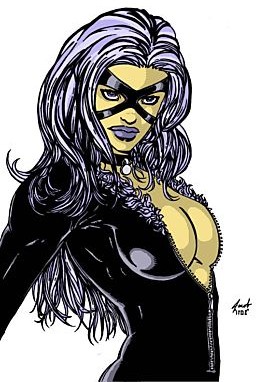 Posted: October 8th, 2008 under art, comic, Featured Artist.

6 Responses to "Black Cat by Jacob Newell – Part 2"