Word Smith 3 – Print
Link to the Prelaunch Kickstarter:
https://www.kickstarter.com/projects/1917428739/word-smith-volume-1-2-and-3-fear-and-honour
Here's a sneak peek at one of the limited edition prints for the Word Smith Volume 3 Kickstarter. The painting done by
Emmet Grind
and
Isabelle Chamois
and the characters were done by
P.R. Dedelis
and
Peyton Freeman
. I really love how the final piece turned out combining 2 very different styles into one image. Be sure to check out the
Prelaunch Page
for
Word Smith Volume 1, 2 & 3
(
Kickstarter
) and press the NOTIFY button! You will know exactly when this Kickstarter goes LIVE.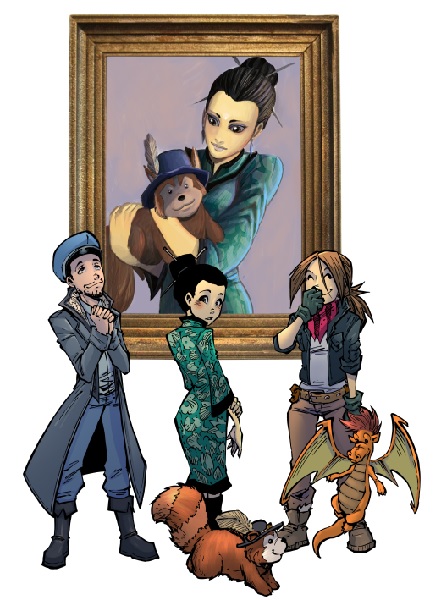 Posted: December 2nd, 2020 under comic, Featured Artist, Website, Word Smith, Writer.
Tags: 5 Seconds, Blue, Ellie, Jake, Keenan, Mia, Most Wanted, Rivka, Road so far, Shaun Paulet, Sparky, Tabby, Tabby Sketchbook, Terralympus, Transhuman, Word Smith