Transhuman – All Posted
Link to the Word Smith 3 Prelaunch Kickstarter:
https://www.kickstarter.com/projects/1917428739/word-smith-volume-1-2-and-3-fear-and-honour
Today is a big day for me! I now have posted out all the rewards for
Transhuman – Rivka's Story
. On a rough count, it was around 250+ parcels.
Whew
. . I'm so glad to get it all done. If you're in Australia, I'm hoping it will arrive before Christmas. Otherwise, it could take 2-3 months but I'm always hoping there could be a Christmas miracle and you receive it early! Right now I feel exactly like Mei-Li. I think I will take a chance to relax. After that, it's back to the production of Word Smith 3. I'm currently planning for a
late January 2021 Kickstarter
launch. Be sure to check out the
Prelaunch Page
for
Word Smith Volume 1, 2 & 3
(
Kickstarter
) and press the NOTIFY button! You will know exactly when this Kickstarter goes LIVE.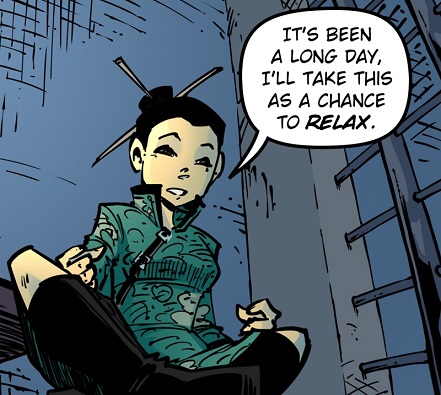 Posted: December 14th, 2020 under Transhuman, Website, Word Smith, Writer.
Tags: 5 Seconds, Blue, Ellie, Jake, Keenan, Mia, Most Wanted, Rivka, Road so far, Shaun Paulet, Sparky, Tabby, Tabby Sketchbook, Terralympus, Transhuman, Word Smith, XCT