Wonder Woman – Zatanna – Christmas by Cedric Poulat
A nice Christmas post showcasing some amazing artwork by Cedric Poulat. Make sure you check out his Deviant Art page for more his work! Wishing all readers of this site, a very Merry Christmas. Hope everyone has a safe and fantastic holidays.
Wonder Woman :
I especially like this one even though I'm a Zatanna fan! Wonder Woman receiving her old costume as a present.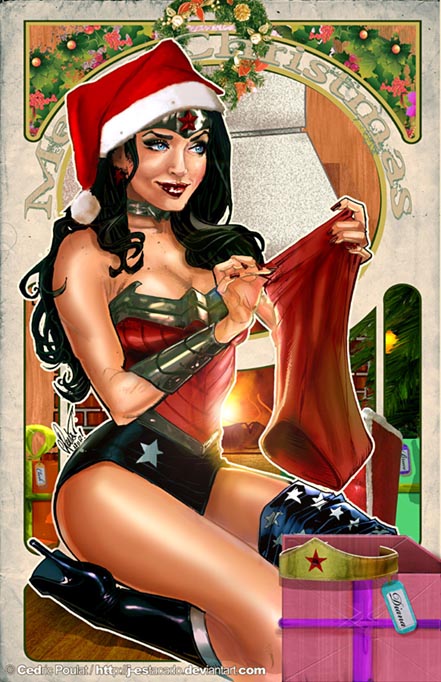 This site now has a Facebook page. Please make sure you "Like" it and not only will you receive special updates but most artists will also see your comments instantly!
Posted: December 24th, 2011 under art, comic, Featured Artist.
Tags: 52, artwork, christmas, sexy, Wonder Woman, zatanna