Captain America Sketch Card – Monkey – Frankie Washington
Check out Frankie's Thor Sketch Cards.
A sneak peek at Frankie Washington's sketch card for the upcoming Captain America – The First Avenger movie. This piece is fantastic, it's dynamic and it has the Red Skull (check!), Cosmic Cube (check!) and a monkey (check!). The person who finds this is out is going to be very happy. Check back on this site where I will be posting more of his Captain America sketch cards.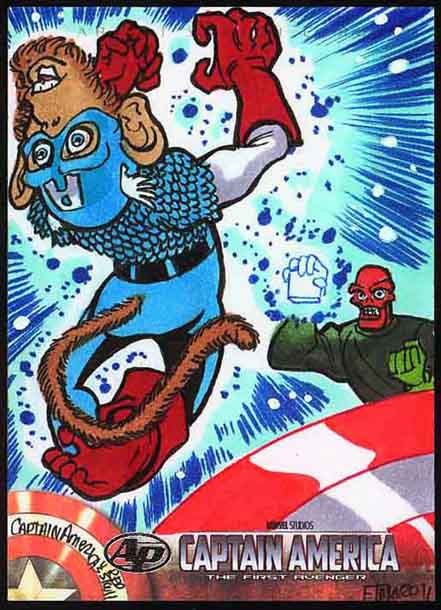 Posted: May 17th, 2011 under art, comic, Featured Artist.
Tags: 2011 Summer, artist proof, captain america, Chris Evans, Cosmic Cube, first avenger, Hemsworth, Monkey, movie, Sketch card, thor