Thor 3D – Pasquale Qualano – Chris Hemsworth
For the recent Thor movie, I thought it would be fun to showcase a recent Thor sketch by featured artist Pasquale Qualano. Also in case you missed it previous check out Frankie Washington's Thor sketchcard post for more things Thor related.
Thor Sketch :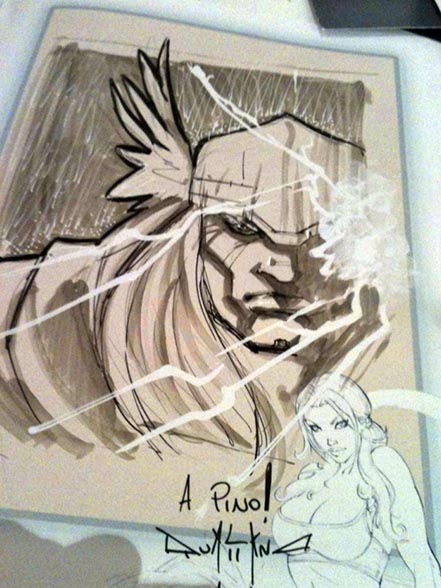 I've been meaning to do a short write up since I saw the movie a few weeks back. (Better late than never, right?) Absolutely loved it! Went it with very small expectations and it performed. Chris Hemsworth does a great job portraying arrogance to humility. It's also incredible how much Hemsworth bulked up for the role, previously he was acting on an Australian soap.
The effects were amazing especially the shots of Asgard. However I think the crux to any of these films working is a good story and characters you can relate to. Even though Thor was a god, it's still a story about redemption which let's face it . . I'm sure everyone has screwed something up at one point in their life. Anyway check it out if you get the chance! Stay past the credits for a little extra scene with Nick Fury (Samuel L Jackson).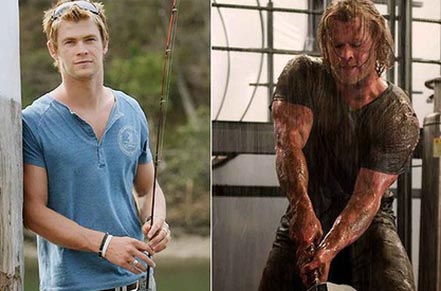 Posted: May 15th, 2011 under art, comic, Featured Artist, Movie TV.
Tags: 3D, Anthony Hopkins, artwork, bulk, Chris Hemsworth, Lady Sif, Natalie Portman, Pasqulae Qualano, thor, Thor movie