Marvel Dangerous Divas Trading Cards Frank Kadar Sketch Cards
I recently showcased Frankie Washington's sketch card on Thor set. Today's showcase is Frank Kadar's artwork on the upcoming (23-Mar-11) Marvel Dangerous Divas set from Rittenhouse Archives. Each are unique and one coloured sketch card is available per box.
Would love to hear your thoughts on which card from Frank you liked best.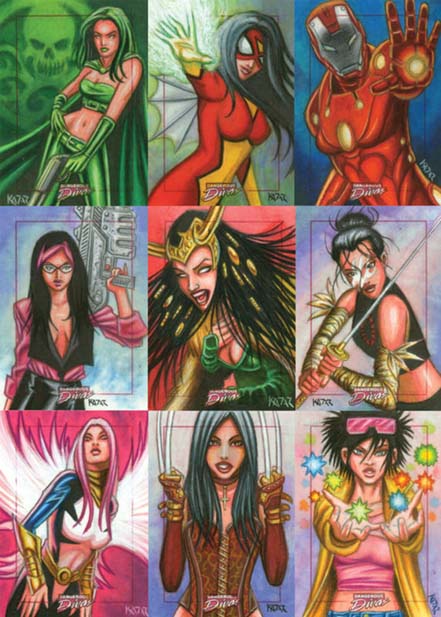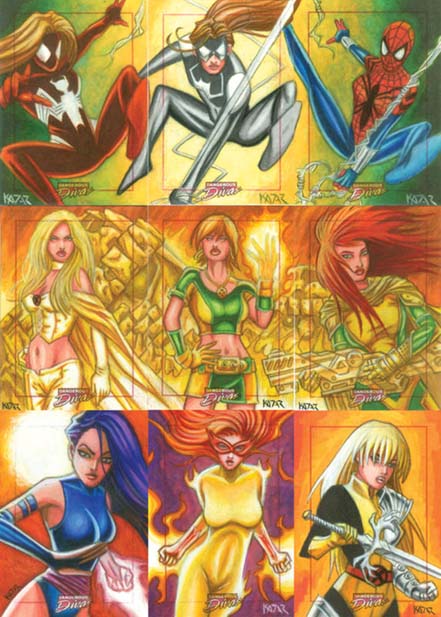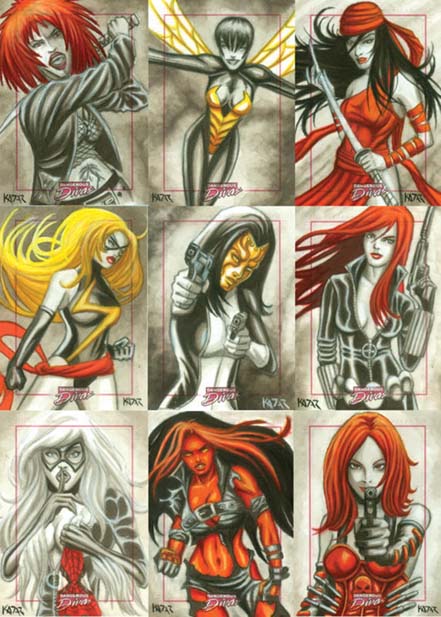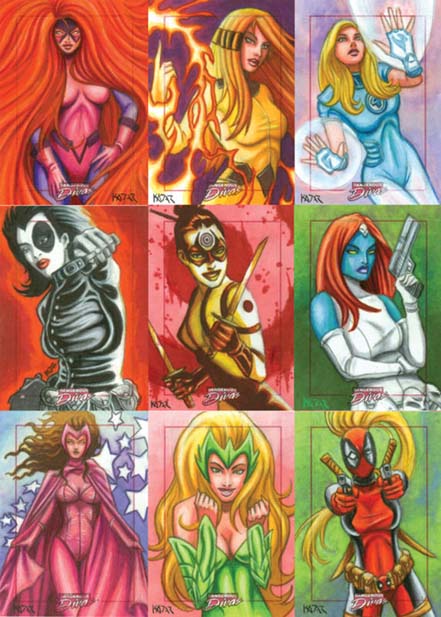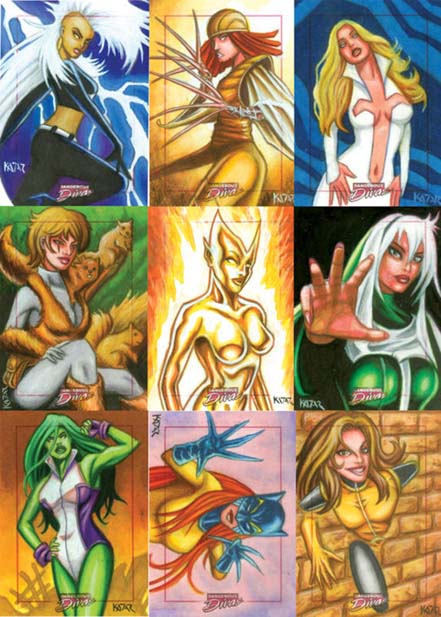 Previous featured artist Sara Richard is also providing some artwork for this set. Look out for some of her stuff.
Posted: March 14th, 2011 under art, comic, Featured Artist.
Tags: artwork, frank kadar, Marvel Dangerous Divas, sexy, sketch cards, Trading Cards
4 Responses to "Marvel Dangerous Divas Trading Cards Frank Kadar Sketch Cards"