Spider-Man and Wolverine by Paul Mason
I recently featured a Spider-Man by Paul Mason, here's the second piece I had commissioned. Unfortunately I have to give it Wolverine it really came down to a no holds barred, beat down rumble. Logan would go straight for the jugular (literally) and ole' Peter wouldn't really stand much of chance!
Tell me if you think otherwise though.
Who would win?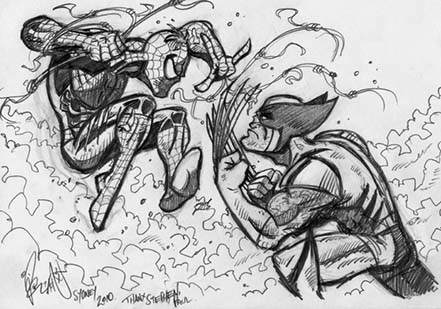 From the Capcom, here's one fight possibility :
Posted: May 8th, 2010 under art, comic, Featured Artist.
Tags: fight, graphic novel art, paul mason, sketch, spider-man, ultimate, wolverine