Cosplay – Harley Quinn – Poison Ivy – Storm Trooper – Sydney Armageddon
Thought I'd share some cosplay photos taken at Sydney Armageddon (Comic Convention). Unfortunately I had to use the Canon G11 and didn't have the opportunity to use my standard camera Canon 40D (paired with 17-55 f2.8). However I saw some awesome costumes of some Batman villians and the cutest storm trooper!
Harley Quinn – Poison Ivy :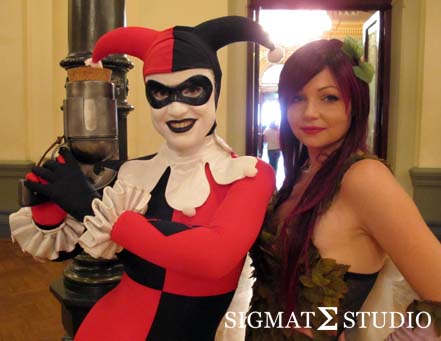 I'm glad this first photo turned out! The convention hall was very dark and without a flash, you just had to open up the aperture, keep your hands steady and shoot! Joker would be so happy with the costume, the cosplayer won a prize if I remember right.
Harley Quinn – Poison Ivy 2 :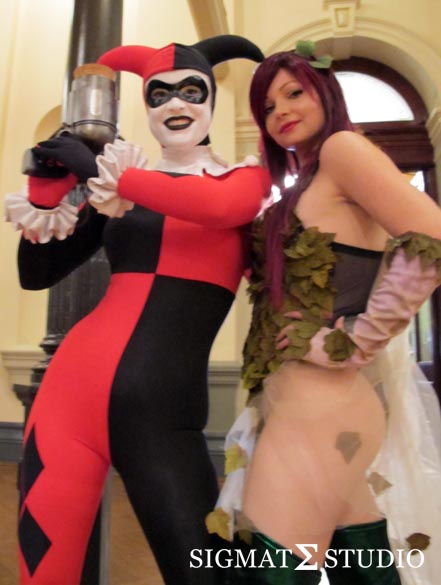 A little blurry but you can get a good look at the costumes in this shot.
Star Wars – Cutest little Storm Trooper :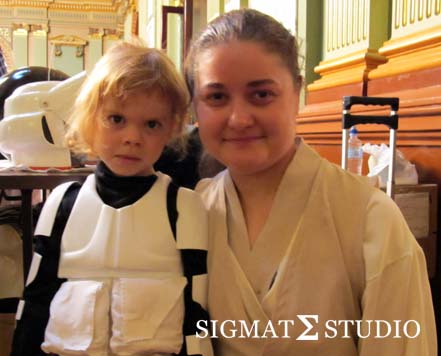 The cutest little storm trooper, her helmet was on the desk behind. Before I took this photo I asked a couple of questions.
Me : Wow . . you're a cute stormtrooper. Have you seen the movies?
Cutest Stormtrooper : (nods)
Me : Who's your favourite Star Wars character?
Cutest Stormtrooper : Dora.
Mum : No honey, he's asking which is your favourite Star Wars. Dora wasn't in Star Wars.
Cutest Stormtrooper : But mummy . . I like Dora.
Posted: March 28th, 2010 under comic, Photography.
Tags: 17-55, 2.8, batman, canon 40D, canon g11, cosplay, harley quinn, poison ivy, Storm Trooper, Sydney Armageddon
7 Responses to "Cosplay – Harley Quinn – Poison Ivy – Storm Trooper – Sydney Armageddon"