Drawing Course – Week 7
With Week 6 finished, this week was the penultimate session for this course. Started again with various gesture drawings with the model using a bamboo stick as a prop. This is the first time the model used a prop. To capture it as part of the picture was an interesting experience.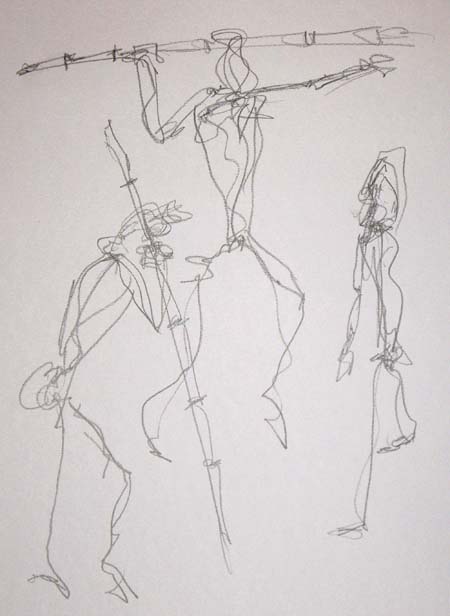 Especially in the next drawing where the model was pulling the bamboo. It shows the pose and the different muscles at work to get into that position. The proportion is a little off but it does capture movement well.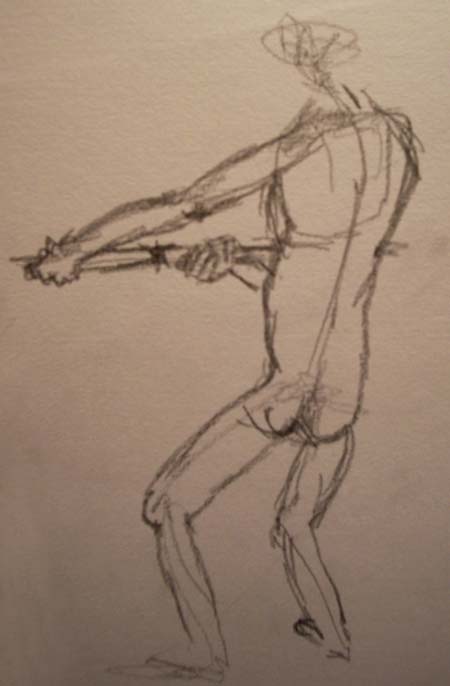 Using willow charcoal to get a portrait of the model looking down. If I had a little more time I would have built up the shadows to give it a more three dimensional feel.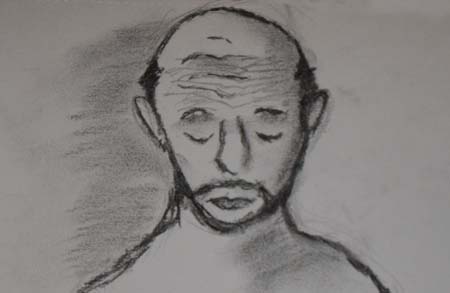 The final portrait was done using graphite in a "thinking" pose. Given time I would have also worked on the shadows and finished off the details. I really wanted to capture the wrinkles on the forehead as they were very pronounced on the model but it didn't quite come through.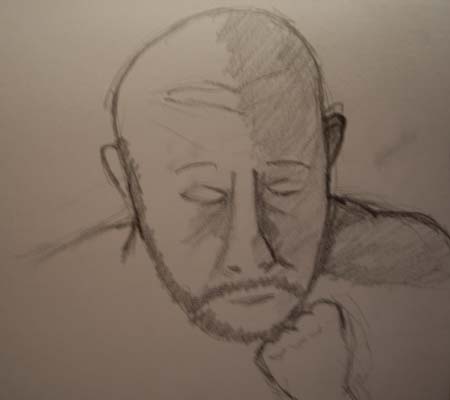 Only one last week to go before the course ends! It's really amazing how time really goes past with 22 more days left to Christmas. The final week is meant to be a hand and eye study . . definitely looking forward to it!,
Posted: December 3rd, 2008 under art.
Tags: art, life drawing, model, naked, nude, sketch, woman
One Response to "Drawing Course – Week 7"