Drawing Course – Week 5
I couldn't make it to Week 4 so Week 3 was my latest update. The class started with 15 sec then 30 sec and finally 1 minute gesture drawings. The combined poses on the one page gives it a life like quality. You have to concentrate to pick out the different poses.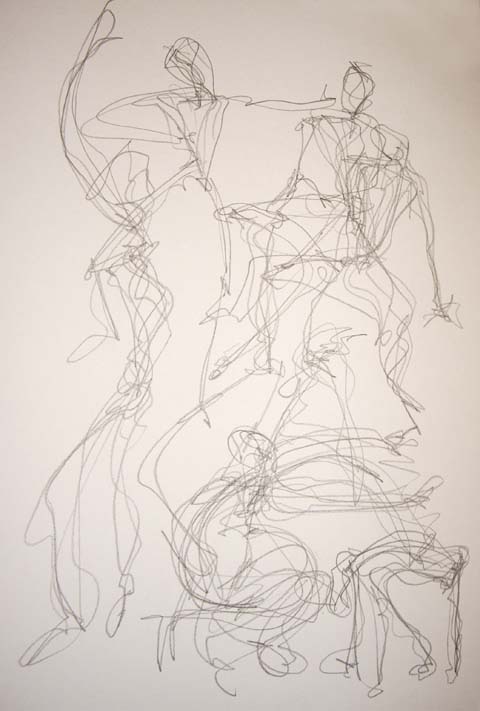 The next task was trying to draw a moving model. My first attempt (not shown) didn't really capture the movement. This was a much more difficult task than I initially imagined. I tried to flesh out at least one component which were the feet on the figure to the left.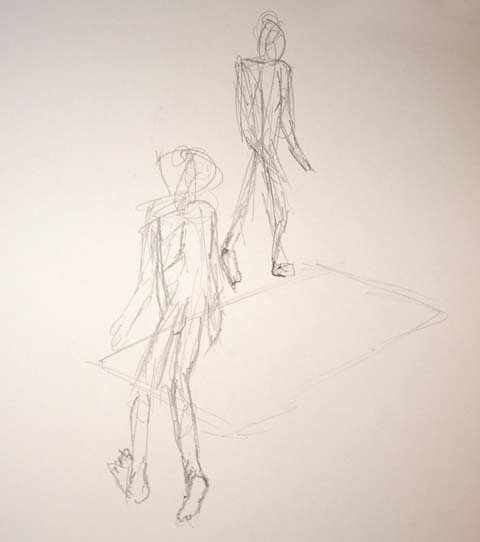 The final task was a portrait and I don't think I got the proportion quite right. The eyes were a bit too big. I need to keep stepping back and get an overall view of the picture. I think I'm putting too much focus on details.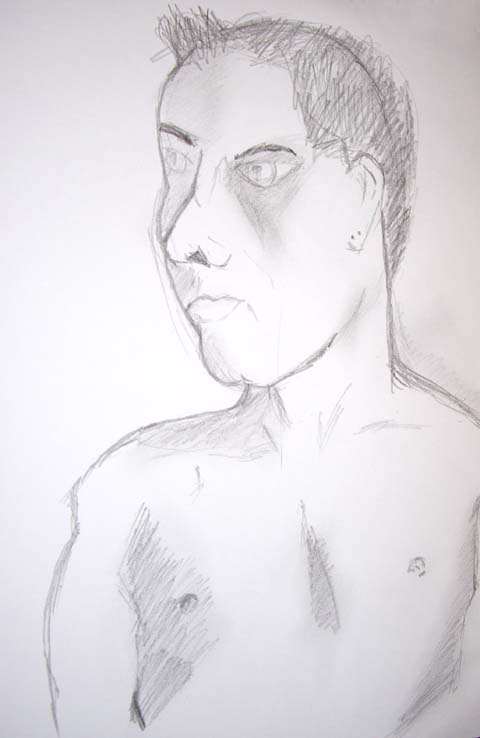 Karl Mattas (life drawing instructor) has been fantastic through this process. A lot of new techniques to practice and hopefully improve on. Karl has agreed to an interview which I will post up on the completion of this course. Now onto Week 6!
Posted: November 18th, 2008 under art.
Tags: art, life drawing, model, naked, nude, sketch, woman
3 Responses to "Drawing Course – Week 5"