Word Smith 3 – NOW LIVE!
Link to the Kickstarter:
https://www.kickstarter.com/projects/1917428739/word-smith-volume-1-2-and-3-fear-and-honour
Word Smith 3
is now LIVE on
Kickstarer
. YES! It's just been launched! I'm always a mess of nerves when I press that launch button. I do hope you can check it out and any support will be much appreciated. Let's see how many backers we can get and break some stretch goals!
Word Smith
has been absolutely amazing to create. I love the steampunk fantasy genre (aetherpunk) and I've got the first arc all planned out. The stakes are going to get higher! What will Victoria and her friends get up to in this latest volume?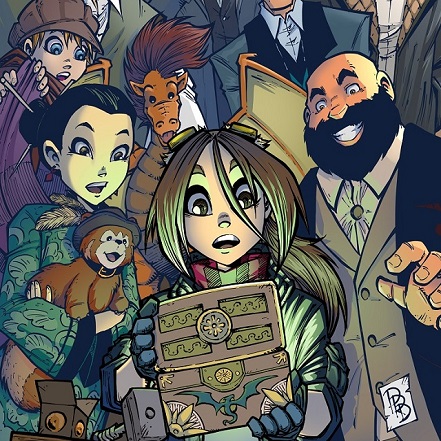 Posted: January 24th, 2021 under art, comic, Featured Artist, Website, Word Smith, Writer.
Tags: 5 Seconds, Blue, Ellie, Jake, Keenan, Mia, Most Wanted, Rivka, Road so far, Shaun Paulet, Sparky, Tabby, Tabby Sketchbook, Terralympus, Transhuman, Word Smith, XCT