Transhuman – Prelaunch – Colours!
Sign up for the
Transhuman Prelaunch
! Link :
https://www.indiegogo.com/projects/transhuman-graphic-novel-rivka-s-story/coming_soon/x/22292962
The Prelaunch Page for
Transhuman
is up on
IndieGoGo
. I'm still in development and I'm aiming to launch the campaign later in 2020. At the moment, I'm working with Sydney creative
Chris Pitcairn
to find the correct colour theme for the project. Colour will play a subtle but important role in this graphic novel. Transhuman is very character driven. The protagonist's life (
Rivka
) is a mess and she's barely functioning through the day. It does explore a lot of her pain as well as her steps towards redemption.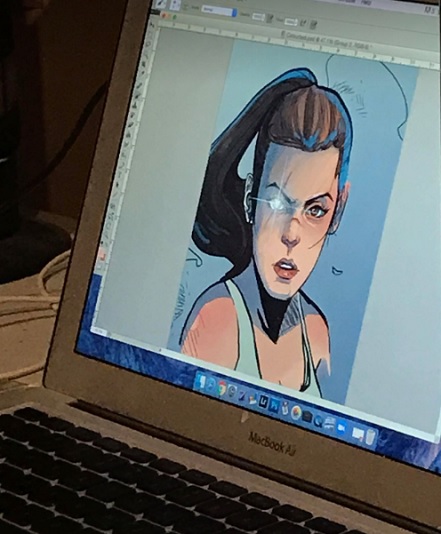 Posted: July 7th, 2020 under Transhuman, Website, Writer.
Tags: 5 Seconds, Blue, Ellie, Jake, Keenan, Mia, Most Wanted, Rivka, Road so far, Shaun Paulet, Sparky, Tabby, Tabby Sketchbook, Terralympus, Transhuman, Word Smith, XCT