5 Seconds Vol 2 – A5 Print – Date Launch
I have a launch date for 5 Seconds Volume 2! Put the 28th January 10pm (Australian EST) into your calendars. I'm still finalising some of the project and need to do the video but everything is currently on schedule. It's always tough on the nerves to launch a Kickstarter, it's sharing a dream and passion with the world.
This is the graphic for a new reward I am offering. It's an A5 Print. I was thinking it would be great for framing OR you can use it as a bookmark. Not sure how popular this reward will be but I'm happy to introduce into this Kickstarter. Artwork provided by P.R. Dedelis and colours by Peyton Freeman.
5 Seconds Volume 2 – A5 Print :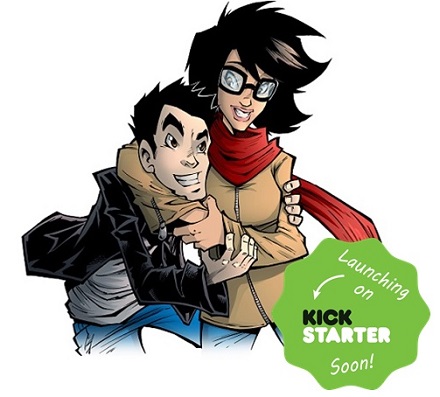 Posted: January 8th, 2018 under 5 Seconds, comic, Featured Artist, Website, Writer.
Tags: 5 Seconds, Brian Lim, Celia, Creative Partnerships Australia, Ellie, Font", graphic novel, Jake, Janet, Logo, match lab 2017, merry christmas, P. R. Dedelis, project start, sketches, Sparky, Steampunk, Tabby, Victoria, Word Smith, wordsmith