Project Tabby – Berkelouw Books Balgowlah
Click for Epilogue – Page 2
Tabby has made it to its first book store! I love the way they have setup the display for Tabby. You can now purchase Tabby from :
Berkelouw Books Balgowlah
24/215 Condamine Street
Balgowlah NSW 2093
(02) 9948 1133
It was the most surreal experience to see the display and people browsing through your work! A big "Thank You" to Ros from the store for all your assistance to make this happen. There's 2 signed copies in the store that you can ask for!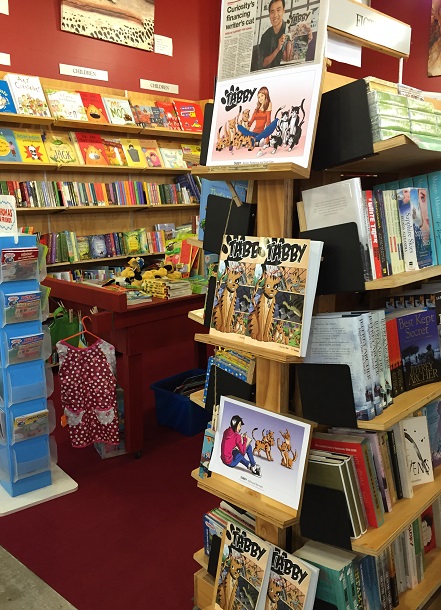 Posted: May 6th, 2015 under art, comic, Website, Writer.
Tags: Amazing Spider-Man, artwork, Avengers, Black Cat, black widow, Daily Telegraph, Felicia Hardy, fish market, graphic novel, Justice League, Manly Daily, marvel, newspaper, P. R. Dedelis, Play Time, roughs, sexy, spider-man, sydney, Tabby, wolverine