Supergirl Cover by Frank Kadar – Action Comics #18
An opportunity to own original artwork from artist Frank Kadar. This one is an illustrated Supergirl on a blank issue of Action Comics #18. This image is illustrated in copics, prismacolors, watercolors and color pencils.
Click on the cover or here to be taken directly to auction. Remember to bid high and bid often!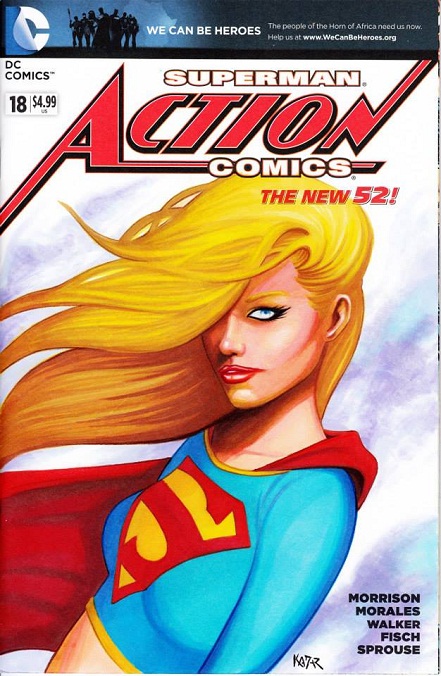 Posted: December 4th, 2013 under art, comic, Featured Artist.
Tags: Action Comics 18, artwork, frank kadar, images, sexy, supergirl