Night Falling – Paul Summerfield
A sneak peek into upcoming featured Australian artist Paul Summerfield. Starting from 30-Oct-13 to 18-Nov-13, his works will be on show at the The Front Gallery Cafe, Canberra. Drop by and check out this artwork.
Keep checking back on this site for the full interview in the next few days! Be sure to check out his site Age of Wonder.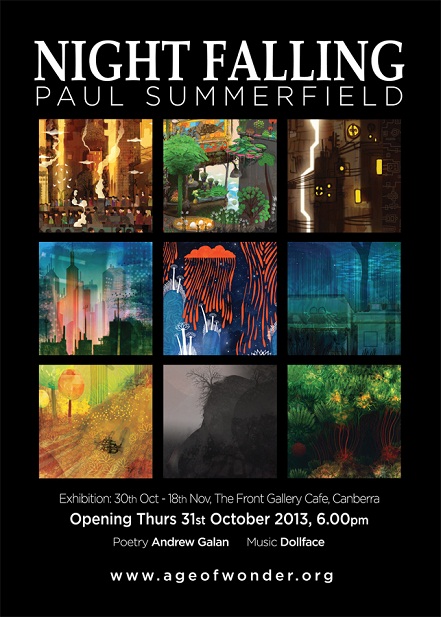 Posted: October 15th, 2013 under art, Featured Artist.
Tags: Age of Wonder, Paul Summerfield, The Front Gallery Cafe
One Response to "Night Falling – Paul Summerfield"