Elektra – Constantine – Spider-Man by Marcelo Mueller
One of Di Amorim's friends, artist Marcelo Mueller is being showcased today! He has done some absolutely amazing works!
How did you get involved in your craft?
I started drawing cartoons illustrating for a daily newspaper (Jornal de Santa Catarina) before providing illustrations for infantile Studio site (Belli Studio). It's been a great ride and through my agent I have done works on various projects like Aliens and Ghostbusters. My major work is being the penciller for Lady Death for just over two and a half years!
Who is your favourite character to illustrate?
I love all the superheroes from DC and Marvel but Elektra has to be my favourite.
FYI – The below Elektra and Spider-Man are both currently on sale through eBay. Click on the picture to be taken directly to the auction.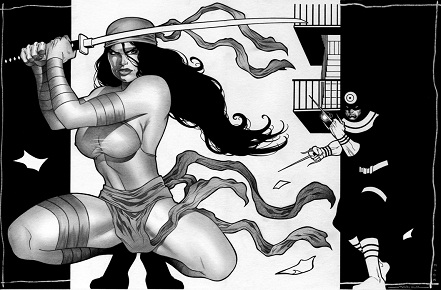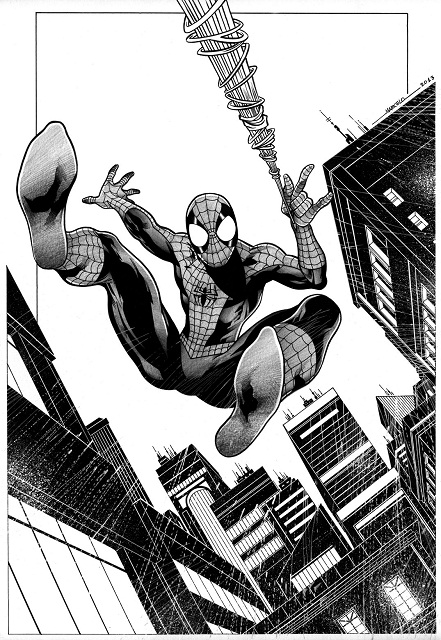 How can I ask for a commission?
If interested in a commission, please email amorimxx [at] yahoo.com.br and we can work somethiong out.
Thanks for your time!
Wish you all the best in your future endeavors.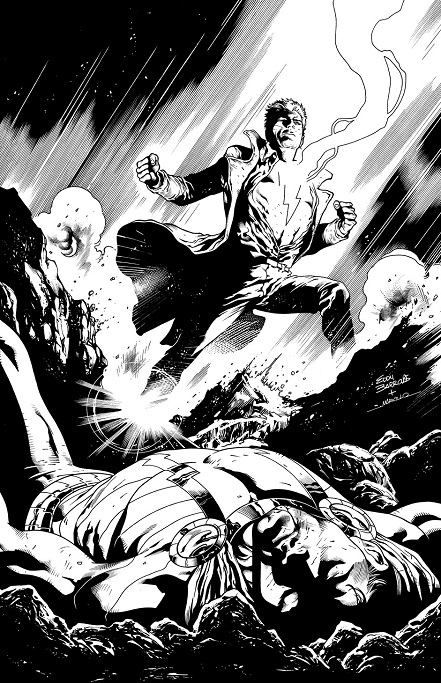 Check out Amorim Comic Art for more artwork!
Posted: August 23rd, 2013 under art, comic, Featured Artist.
Tags: Aliens, Constantine, daredevil, Di Amorim, elektra, Ghostbusters, lady death, Marcelo Mueller, spider-man
2 Responses to "Elektra – Constantine – Spider-Man by Marcelo Mueller"