Batman – Arkham Asylum Montage by Frank Kadar
Featured artist Frank Kadar is showcasing the colouring on his amazing Batman – Arkham Asylum piece with notable villains from Batman's Rogues Gallery. The sketch was completed almost 2 years ago and is really brought to life with the stunning colours!
Original Sketch :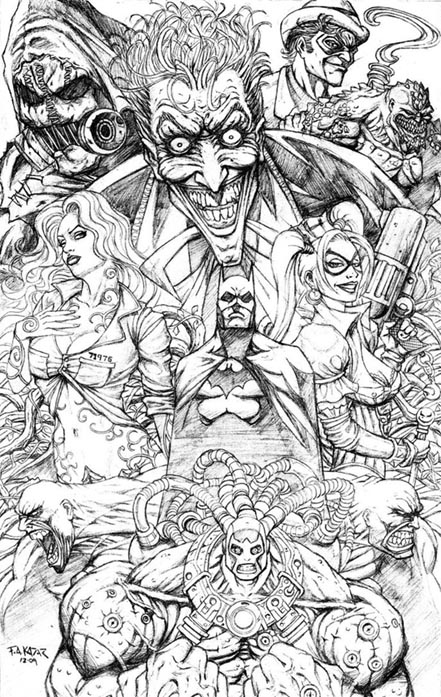 Initial Colouring :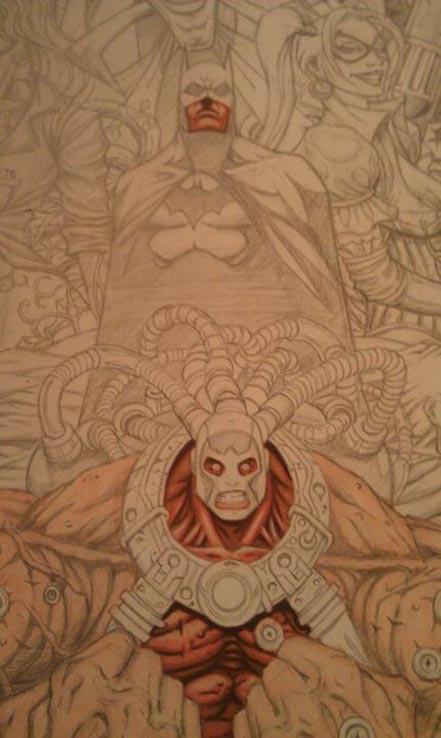 Harley Quinn :
I'm a bigger fan of Harley in the Jester costume but she looks pretty fine dressed as a nurse in this picture.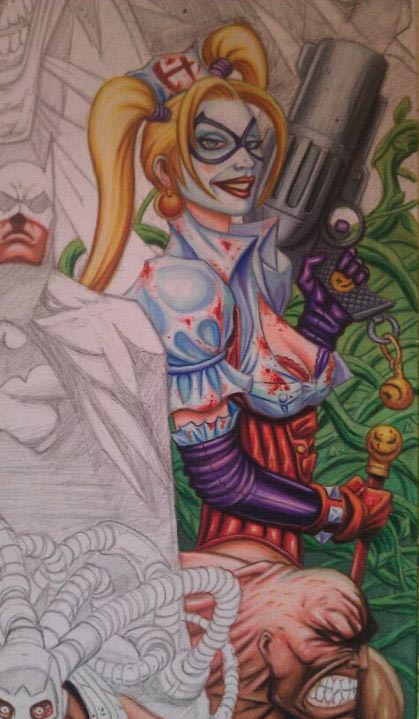 Poison Ivy :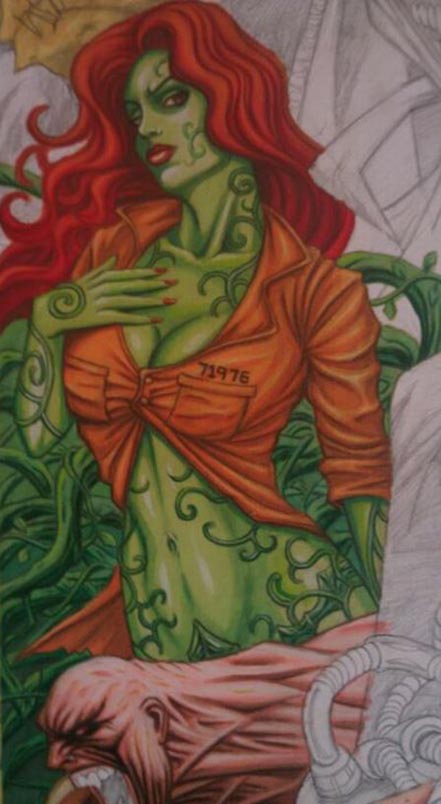 Joker :
The trick with the Joker is in the eyes. He needs those crazy, sadistic eyes to make him menacing otherwise he's really just another guy with clown facepaint. Frank really nailed the eyes in this piece!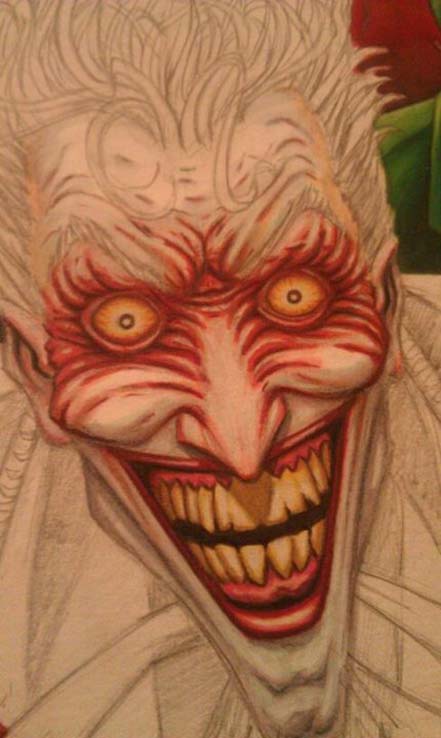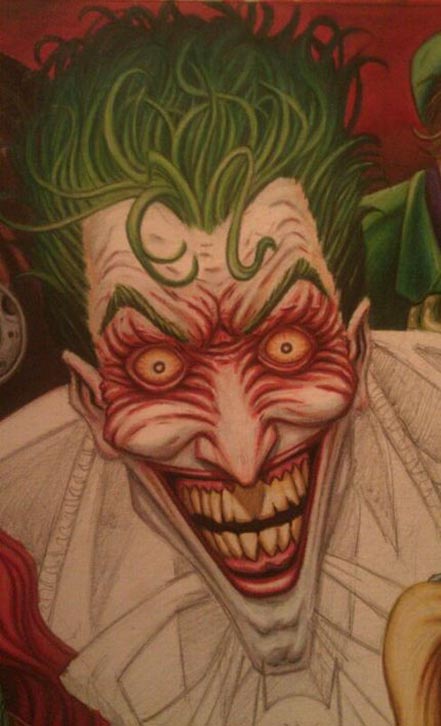 Final :
The final result is amazing, Frank manages to integrate the blacks with the bright colours of the villains' costumes. Although Batman has the centre position, it's the rogues who takes the centre stage! When I first saw the original artwork I thought it was fantastic but am blown away by the extra dimension the colours add.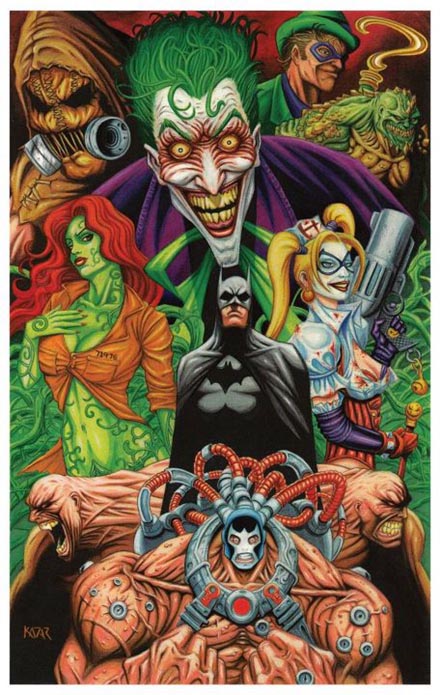 If you like his work, Frank currently has some FULL COLOUR SKETCH CARD Commissions on eBay. This is a great opportunity to own an original piece of his artwork. It's a rare chance, so make sure you get in quick with Frank!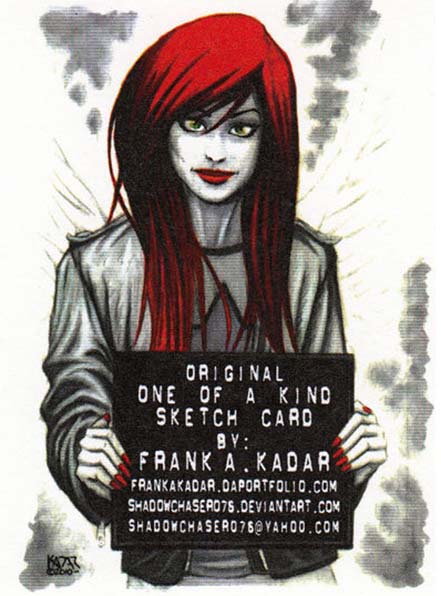 Posted: October 8th, 2011 under art, comic, Featured Artist.
Tags: 52, Arkham Asylum, artwork, Bane, batman, crazy, dark knight, DC Comics, harley quinn, joker, Killer Croc, Montage, painting, poison ivy, Riddler, Scarecrow