Thor – Upper Deck – Showcase Sketch Cards by Frankie Washington
With a planned release date of 15 March 2011, Upper Deck is releasing the card set to tie with the upcoming Thor movie (6 May release). Featured artist Frankie Washington has kindly provided a scoop of what the set contains as well as provided a showcase of his incredible work. You might be lucky enough to pick up one of his artwork! (My favourite card is below.)
Set information :
Each box will have 24 packs of seven cards.
Base card set of 90 cards
Costume cards 1 in 12 packs
Confirmed pieces include a shirt and cape from Thor (Chris Hemsworth), pants worn by Natalie Portman as Jane Foster and some of Anthony Hopkins' "leathers" as Odin.
Film cell cards 1 in 24 packs.
Sketch cards 1 in 48 packs.
Sketch cards will be based on Thor comics rather than movie.
Autograph cards 1 per Case.
No list of signers have been announced as of yet, but in the past Upper Deck has done a solid job 0f landing a name or two of top talent such as Don Cheadle and Mickey Rourke for Iron Man 2. Potentials include Chris Hemsworth, Natalie Portman or Anthony Hopkins but nothing confirmed yet.
More sketch cards by Frankie Washington!
Would love to hear your thoughts on which ones you liked.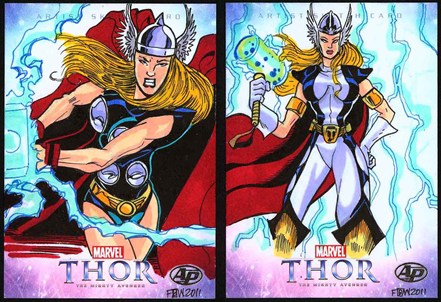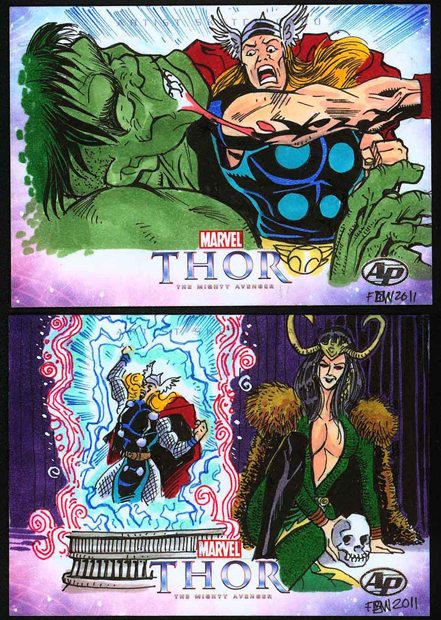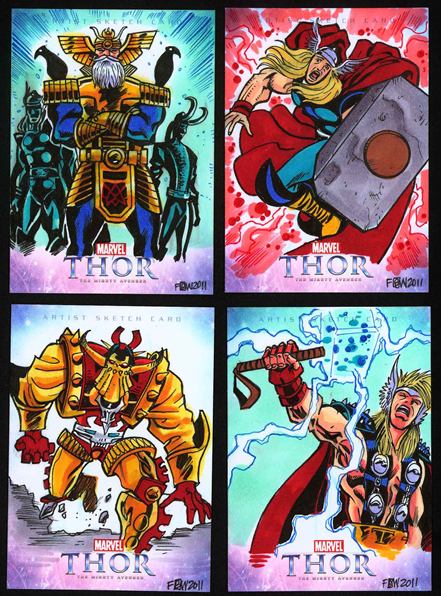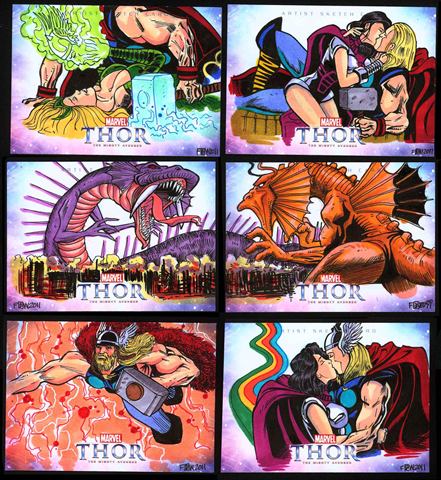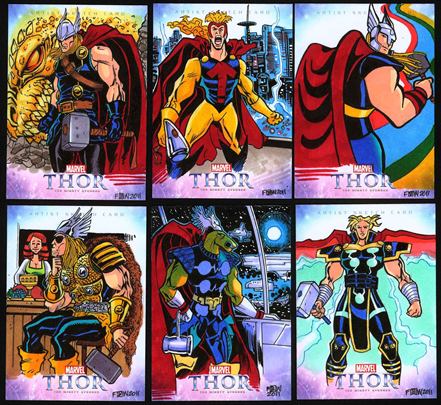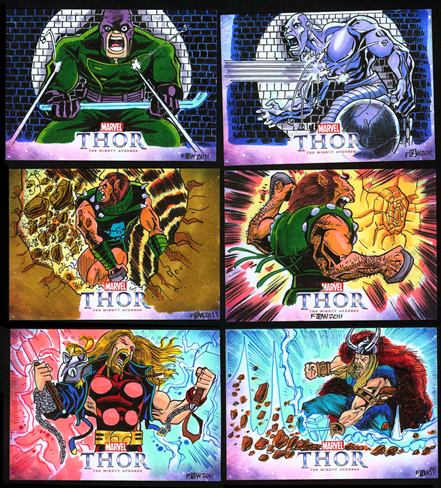 On another note, Sigmatestudio now has a Facebook page! It'll showcase some preview art before it hits the main site. Please feel free to "like" this page.
Posted: February 27th, 2011 under art, comic, Featured Artist, Movie TV.
Tags: Anthony Hopkins, April 2011, artwork, Autograph Cards, card set, Cell cards, Chris Hemsworth, Frankie B Washington, March 2011, Natalie Portman, sketch, thor
4 Responses to "Thor – Upper Deck – Showcase Sketch Cards by Frankie Washington"