Artwork of Chris Staggs
I featured a very cool Hellboy by Ohio based Chris Staggs yesterday. In this post is a showcase of some of this sketch work (incredible!), an amazing Zombie cover and a Batman montage!
Sketches :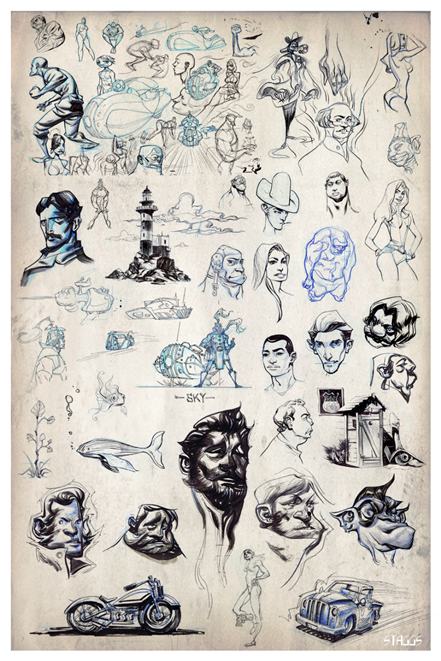 Zombie Cover :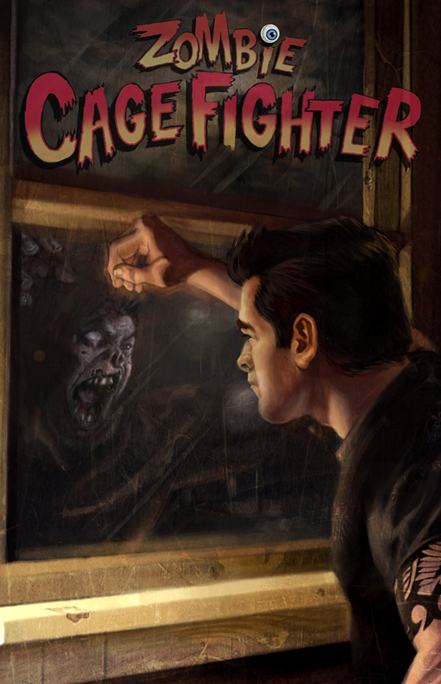 Batman Montage :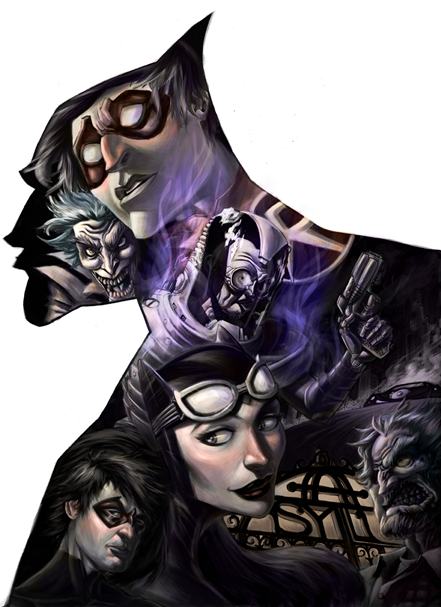 Thanks for letting me ask you a few questions. So tell me a little about yourself.
I love art, all types, comics especially but animation also, fine art and sculpting too. Like a lot of artists I have a good amount of art books, it's actually burdensome at times lugging them around all the places I've lived but they are a good source of inspiration. I also have two of the best cats ever that keep me on my toes while I'm working.
Besides art what do you do for fun?

For fun I don't need to do much, I'm pretty laid back and I'm easily amused. I see a lot of movies with my girlfriend, going out to eat, playing fetch with the cats, going to the zoo during the winter and during the summer I go to Zoombeezie a lot with my lady. I love anything out doors really so if it's nature related I'm up for it. The last and greatest of all things fun for me is watching MMA/UFC, It's a sickness really, I wouldn't wish it on anyone. Once you get sucked in there's no escape, two words "Showtime kick", amazing!

MMA is great although I have to admit I'm a little bit of sucker for the theater that is "professional wrestling". Anyway, I always like to throw this question in. How would you describe your artwork?
I would describe my artwork as visual Bacon (I love Bacon). It's a little bit salty, kind of meaty but mostly greasy. I would hope that it's fun to look at, eventually I want it to be clever and in my head at least it's very rhythmic, I'm still working on this last one.

Are you self taught?
I am absolutely not self taught, I've graduated the Joe Kubert School and most recently the Academy Of Art University in San Francisco. I studied comics at the Kubert school and traditional illustration at the Academy.
The Kubert school is definitely well recognised. Is there any artist that inspire you?
I have a bunch of artist's that I like, I don't know if many come through in my work but I really like, JC Leyendecker, Mignola, Mucha, Wendling, Benoit Springer, Toppi, Dennis Bodart, Fechin, Sebastion Kruger, Marcelo Vignali, Carlos Meglia, the Creature box guys, the Blag Frog Studios guy, and Tan Eng Huat, I could go on forever but those are a few artist's that I like.
So how's your work progressing? Is there any of published work out there?
I have a few published so far, two full issues of Deadpool Team UP and one ten page story in Deadpool Team Up 900. I also did a short sequence of storyboards in an animated Monkey King movie. That's it so far, I'm a newbie.

To have published something for one of the big 2 is incredible! What is your process for pencilling?
My process is pretty simple, for comics I read the script, make a few small doodles of panels as I read. Next I'll reread the script and do my layouts digitally on a Cintique. Then I'll print them out in blue on to the final Bristol board and do the finished lines over top of my printed layouts. If I'm inking myself the first two steps are the same and the last step is a combination of tightening up some areas of the drawing and then inking them or if I'm comfortable I'll go straight to the inking phase.

Thanks for your time and answering the questions. Wish you all the best in the future.
For more of Chris's work check out the below links :
For commission information please email Chris directly at chrisrstaggs [at] gmail.com
Posted: February 21st, 2011 under art, comic, Featured Artist.
Tags: artwork, batman, Chris Staggs, hellboy, line, sketch, Zombies
2 Responses to "Artwork of Chris Staggs"