Galactus by Rémi Dousset
41 year old French Rémi Dousset has provided a step by step Galactus showcase. I've featured Iron Man Sketch Cards 1 and Iron Man Sketch Cards 2 previously on this site. He currently works as a designer (characters, props, screen design) in the animation field from series like Totally Spies, Martin Mystery to Inspector Gadget since 1992.
Completed Galactus Showcase :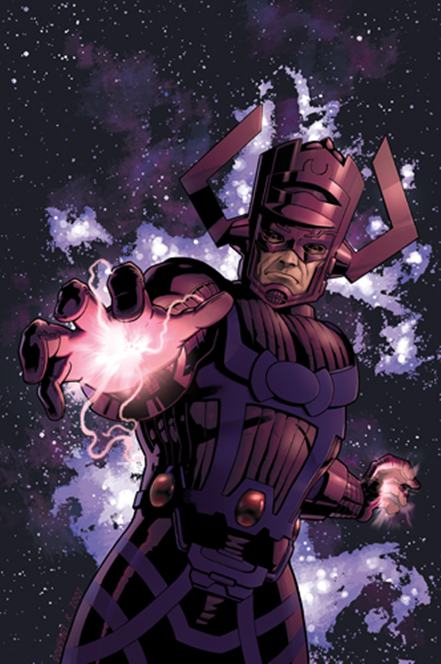 On most Wednesdays, you can find Remi having a "team-up" (sounds so superhero!) with some friends for a session of drink'n'draw in a pub near our favourite comics bookstore.
Sketch :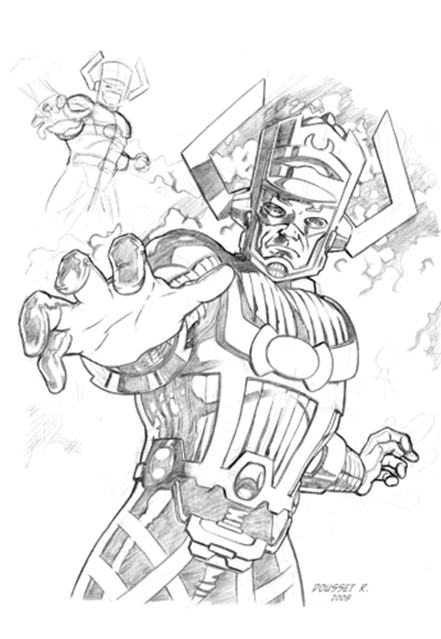 Inks :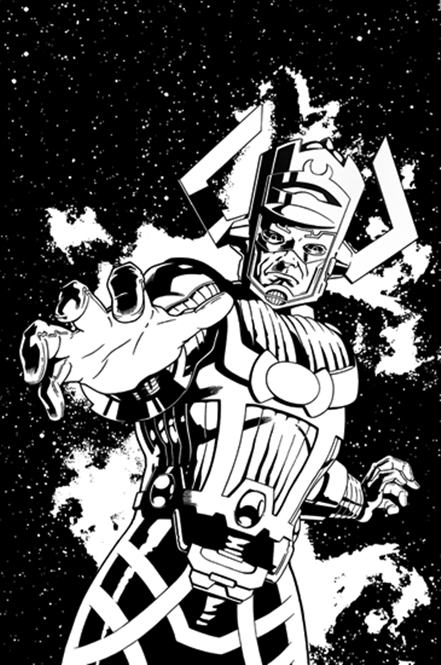 Base Colour :

Additional Colouring 1: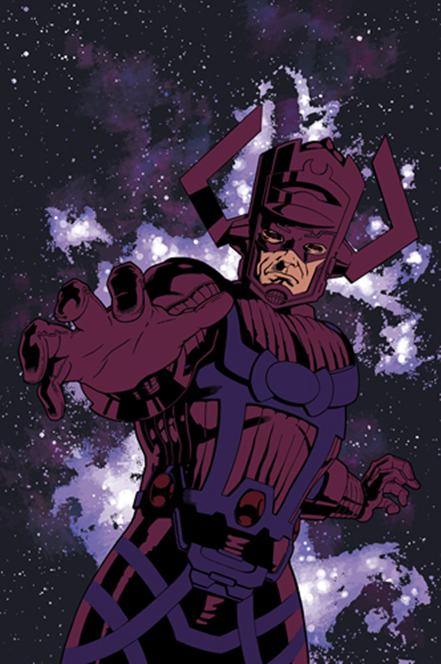 Additional Colouring 2:

Additional Colouring 3: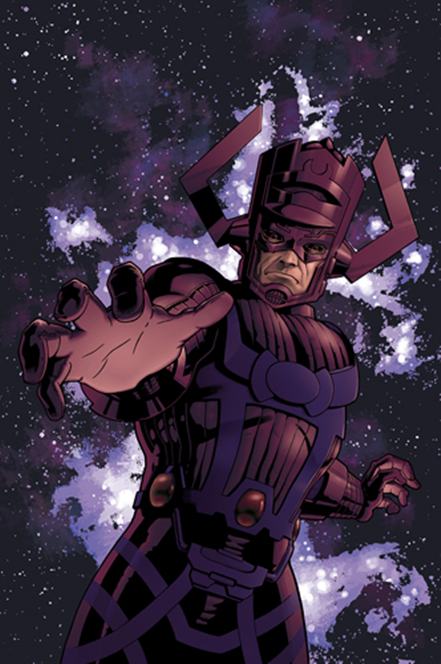 Final Effects: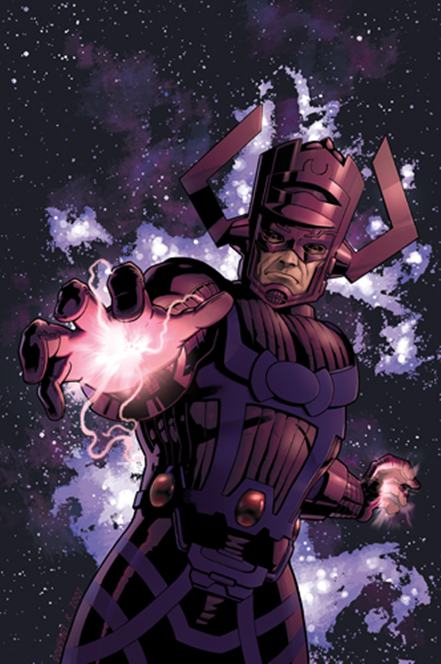 Thanks for the taking the time to answer some questions. How would you describe your artwork?

I would say I'm in the line of work of people like Alan Davis, Adam Hugues, Stéphane Roux, or even Bryan Hitch (circa Authority), meaning something realistic, with good balance of black and white. It's mostly illustrations because I haven't got enough spare time to do pages, thought I've produced some for my own projects a few years back. I try to keep something elegant in my art, hence lacking some spontaneity, but, since I'm a quiet guy, I've rarely forced myself to draw action, so…
Have you been drawing since you were young?

I've been drawing since my childhood and went to an art school from 1984 to 1986 to develop where I got an A level in Arts. I've studied drawing, anatomy, painting, architecture, clay modelling and art history. I didn't realise at that time that all I was learning would be useful in my line of work. I wanted to do comics, so all I wanted to learn was how to draw comics. Silly me.
There's a lot of artists out there who would love to draw comics. Are there any particular comic artists you like?

There are a lot! From french editions of Marvel comics (John Romita, Gil Kane, John Buscema, John Byrne's X-men) to Metal Hurlant (original French Heavy Metal, with Moebius, Druillet, Gillon), and of course people like Frazetta, Jack Kirby, even Boris Vallejo. I've assimilated something from them, conscientiously or not. At school I've been exposed to Art, even if I didn't like everything and even rejected some, it has contributed to my "culture". And of course, the artists I've mentionned above, thought now they are more an inspiration for a level of quality to reach.
Do you have any published work?

I've done an illustration of Witchblade for a pin-up gallery around "Witchblade, Blood Oath" by my friend Stéphane Roux and an illustration of Darkness. Both were for the french edition of those titles and it was a few years back. Right now I've done 50 original Iron Man 2 sketchcards for Upperdeck/Marvel and I'm finishing 25 original Golden Age Heroes and Villains sketchcards for Breygent Marketing. I've also self-published 2 sketchbooks that can be ordered from the French Bulldog Studio website.

Can't wait to see more of your work out there. Thanks again for your time and the Galactus showcase!
More of Remi's work :
http://guy-bigbelly.deviantart.com/
Remi's website (which is shared with other artists)
http://www.frenchbulldogstudio.com
For any information about commissions or sketchbooks email dousset.remi [at] hotmail.fr or frenchbulldogstudio [at] hotmail.com
Posted: August 13th, 2010 under art, comic, Featured Artist.
Tags: artwork, colouring, drawing, galactus, iron man, remi dousset, silver surfer, tutorial
One Response to "Galactus by Rémi Dousset"