Maid, Mike Crichlow, Tennis and Spam
A mixed bag of a post with a new drawing by featured artist Mike Crichlow. I think it's a very cool piece, especially love the expression on her face!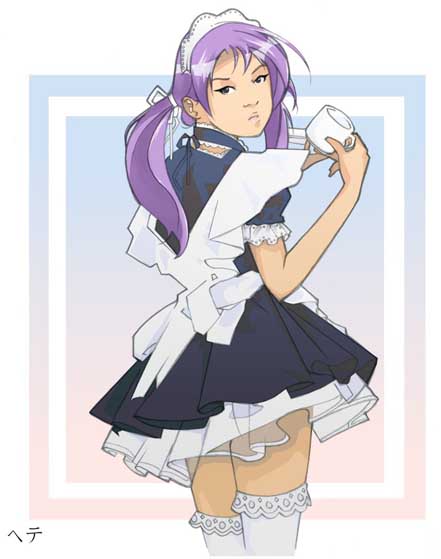 I haven't been posting up as much as I would have liked with a lot of my time taken up with the Australian Open. The finals are over with an incredible match between Andy Murray and Roger Federer with Fedex taking it out in 3 exciting sets!
On a website related news, Sigmatestudio was hit with over 600+ spam comments today which was extremely frustrating! I moderate all comments and expect the odd spam comment but never this many! I never got around to activate the askimet plugin (anti-spam) but as soon as I cleared out the junk comments, it was activated! Hopefully it won't catch any legitamate comments but please email me at sigmatestudio [at] sigmatestudio.com if you comment doesn't appear after a couple of days.
Posted: January 31st, 2010 under art, Featured Artist.
Tags: andy murray, anime, askimet, australian open 2010, drawing, final, maid, otaku, roger federer, spam
3 Responses to "Maid, Mike Crichlow, Tennis and Spam"