Christmas Card by Pasquale Qualano
Merry Christmas Y'all. Upcoming featured artist Pasquale Qualano is sharing a special Christmas showcase. (Pasquale's interview will be up early 2010 so keep watching this space.) Wishing all readers a very happy and safe festive season.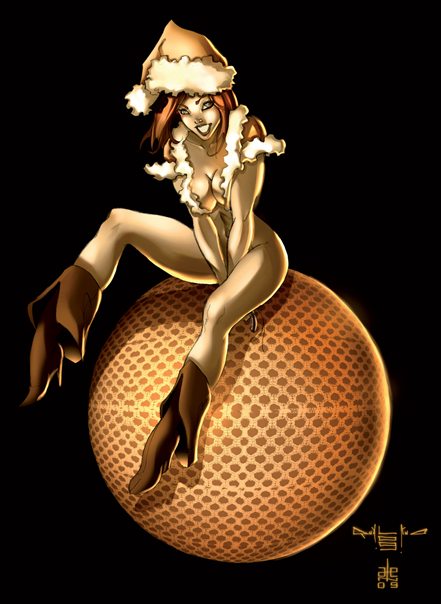 It was a very low key Christmas (no big parties) but still spending time with a family. I'm actually more glad the work has come to a close, it's been a really crazy time leading up to the today. It'll be good to kick back for a while and recharge the 'ole internal batteries.
Posted: December 25th, 2009 under art, comic, Featured Artist, Website.
Tags: artwork, christmas, Pasquale Qualano
One Response to "Christmas Card by Pasquale Qualano"