Thor by Keith Dotson
Remember to submit an entry to win Original Hulk artwork!
Featured artist Keith Dotson has a female Thor for showcase. I think his sketch work is incredible, it's nice to see how an artist builds up a piece. This one is also available on eBay if interested.
Sketch :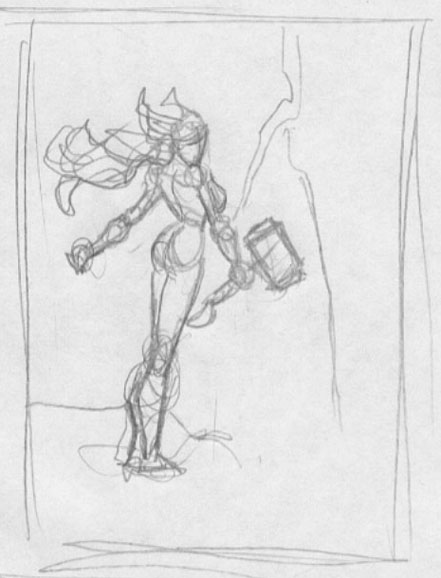 Posted: October 3rd, 2009 under art, comic, Featured Artist.
Tags: keith dotson, thor
One Response to "Thor by Keith Dotson"