Marooned on Mogo by Andrew Leiter and Frankie Washington
Marooned on Mogo is written by Andrew Leiter and illustrated by Frankie Washington. An easy reading book with a story set in space and great drawings will appeal to most kids. The author Andrew was nice enough to provide an insight into the book.
Cover :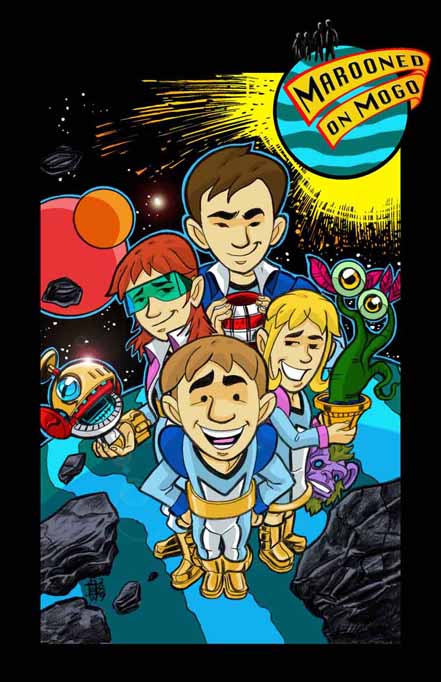 I suppose the first question . .
What's the book about?
Light-years from Earth exists a planet like no other. A spiraled world which humans have colonized , mining precious fuels, and erecting powerful force fields which hold the most deadliest creatures of the wild at bay.
Four space traveling kids (Clark, Chelsea, Caleb and Cali) embark on the adventure of their lifetime when space pirates attack, separating them from their parents. Stranded on this alien world alone, their only hope is to find their uncle, who holds the key to deciphering an ancient treasure map and unveiling the treasure of MOGO.
Interior Art – Page 1 :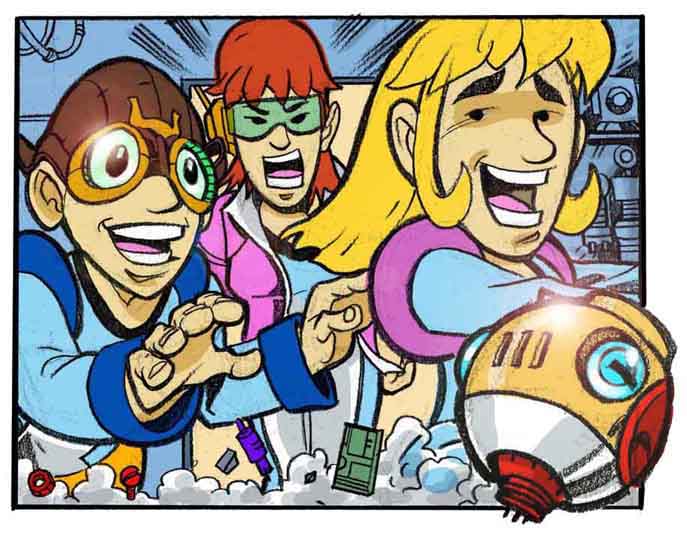 Wow . .
What was your inspiration for the story?
The main reason I wrote this story was because I was asked to. I had a number of people tell me I should write a children's easy reader book. My son's preschool teacher and my wife were discussing that there were not that many books geared for young boys in the schoolastic magazine and that I should write one. I didn't have any intentions of writing an easy reader book, but an idea popped into my head. I loved the idea and it formed into Marooned on Mogo.
Interior Art – Page 13 :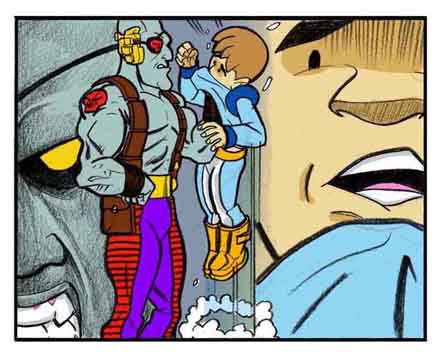 Have you done much writing before this?
I began writing when I was in second grade. I used to create books out of blank newspaper that I had gotten from my parents' friend who worked at the local paper. I would write the stories and illustrate them my self in crayon. I would take them into school and my second grade teacher, Mrs. Anglin, would take time out of class and allow me to read them to my classmates. I discovered I had a natural talent for writing.
I had continued practising writing up into adulthood until I felt ready to write a novel. My first novel, The Chameleon Chronicles: Colors of Fate, was written for teenagers. The main character, who was based off a younger version of myself, discovered he had the ability to change the texture of his skin. He was being stalked by an unknown adversory and discovered that he was prophesied to save the world.
That sounds very interesting too!
Thanks for your time.

For more information check out the official website :
http://www.maroonedonmogo.com
Posted: September 24th, 2009 under art, comic, Featured Artist.
Tags: andrew leiter, frankie washington, marooned on mogo
2 Responses to "Marooned on Mogo by Andrew Leiter and Frankie Washington"