Randy Valiente's Artwork
Randy Valiente is a comicbook artist, illustrator and concept artist from Manila, Philippines who enjoys graphic novels and mountain climbing, trekking, and other nature tripping in his free time. He also does the most extraordinary artwork!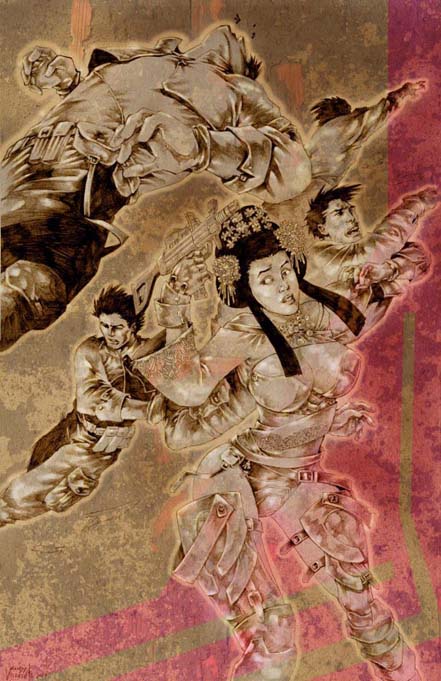 What type of artwork do you specialise in?
I came from a traditional Filipino style in comicbook art. I am trained more on realistic drawings and traditional brushworks. But as I became more mature in art, I incorporate other foreign styles not only from comicbooks but from fine arts. I also learn to adopt to other disciplines like animation and game designs. I think, my art now is more about flexibility. I could do artworks from cartoony to realistic.
Are you studying at the moment?
I am a student of Joseph Christian Santiago and Hal Santiago, he is one of the pillars of comicbook illustrations in the Philippines. But I think, studying art is endless and I am still learning from experience.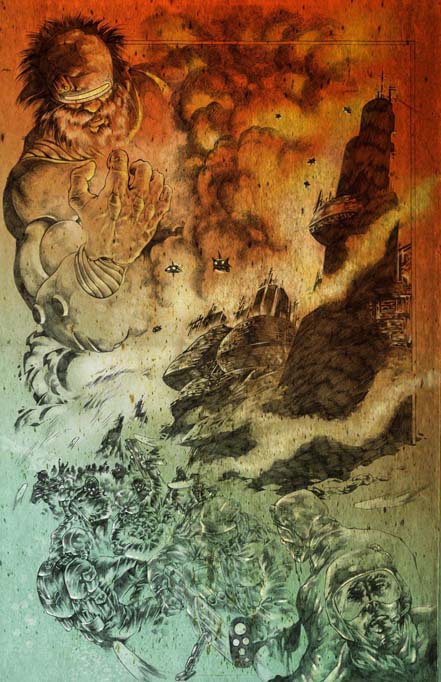 Who would you consider your artistic influences?
I have tons of artistic influences from illustrators to fine artists. But on top of my lists are from local artists Hal Santiago, Nestor Redondo, Francisco Coching, Alex Niño, Alfredo Alcala. Other foreign artists are Harold Foster, Alex Raymond, Norman Rockwell, Frank Frazzetta, Carlos Meglia and Mobius and Yoshitaka Amano.
I also admire works from concept artists like Doug Chiang, Ryan Church, Justin Sweet. Animators like Glenn Keanne. Not to forget . . I am also a big fan of Renaissance painters.
Is there anything you are working on at the moment?
I am currently doing couple of comicbooks for UK and US market which I cannot reveal the title yet . And I am almost finish doing concept art for an I-phone game from an independent game company which will be out in a month or two. I also just finished doing the storyboard and concept art for a local animated movie entitled DAYO (Wanderer) and planning to do artworks again for animation studios any time soon.
Thanks for your time!
Your work is absolutely amazing.
You can find more about Randy :
Posted: July 8th, 2009 under art, comic, Featured Artist.
Tags: artist, artwork, randy, sketch
8 Responses to "Randy Valiente's Artwork"