Ip Man – Movie Review
Ip Man follows the story of Bruce Lee's teacher from his idyllic time in China before World War 2 to his escape to Hong Kong. The movie prior to World War 2 is much more light hearted however with Japanese invasion, the movie takes on a much darker tone. The Japanese not content to simply oppress the Chinese in this movie, set up a tournament where they can fight for bags of rice.
This is standard kung fu movie fare with amazing choreography. Donnie Yen excels as the stoic Yip Man with some brilliant fighting scenes including a sequence in which he faces 10 men at the same time. Fortunately no CG was used to "enchance" the fight scenes, this one is very old school in its approach.
Worth checking out if you enjoy this genre of movies.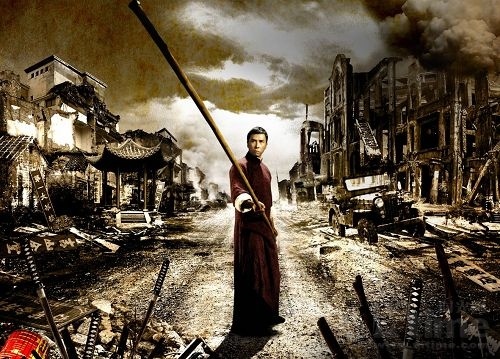 Posted: February 10th, 2009 under Movie TV.

2 Responses to "Ip Man – Movie Review"