Phoenix by David Enciso – Part 2
With the preliminary sketch approved I made 2 comments to David :
A darker colour scheme. Darker reds on her costume.
Fire surrounding her in a phoenix shape.
The colouring moved the sketch to a whole new level. Attention to detail and how the flames are shown are simply amazing. Notice the phoenix outline in the background. This is one of the best coloured pieces I have seen!
I can't recommend David enough. Extremely professional through the design process and his speed at turning around work is fantastic. There was one other small piece I requested from him and it will be posted on this site but that will have to wait for a little while. Anyway, see the below final image in all its glory.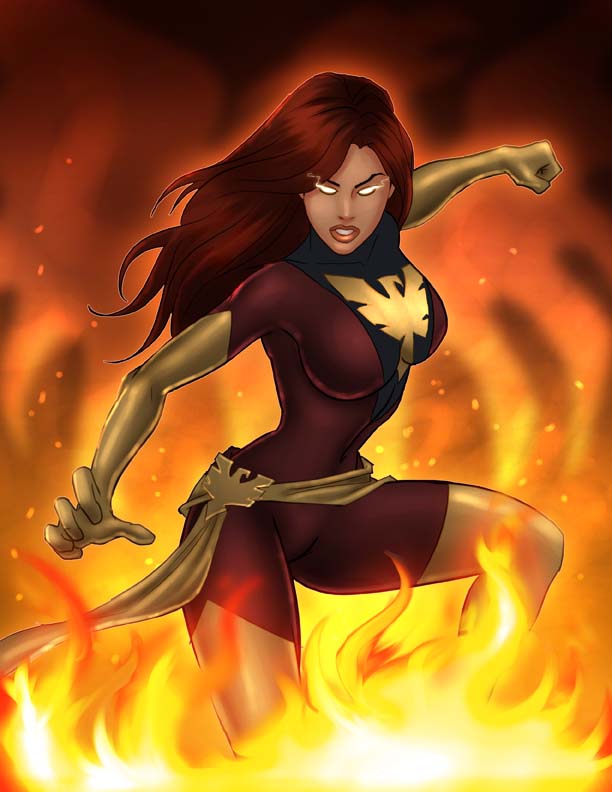 Posted: September 30th, 2008 under art, comic, Featured Artist.

2 Responses to "Phoenix by David Enciso – Part 2"