Phoenix by David Enciso – Part 1
David Enciso is a Canadian artist, illustrator, concept artist extraordinaire. His website http://www.davidenciso.com/ has some of the most amazing samples of his work. Very clean drawings and amazing details in his colouring.
I bid on one of his eBay commissions (his eBay id is dextroyer1980 and his items for sale are here) and unfortunately I was outbid towards the end. However, was fortunate enough to pick up a second chance auction! The request I made to David was Dark Phoenix (Jean Grey) in a dynamic pose surrounded by flames. He presented the below sketch within 24 hours of receiving the description. That's a fast turnaround!
I love the pose! It's not a traditional pin up pose and shows Jean in a very strong angle.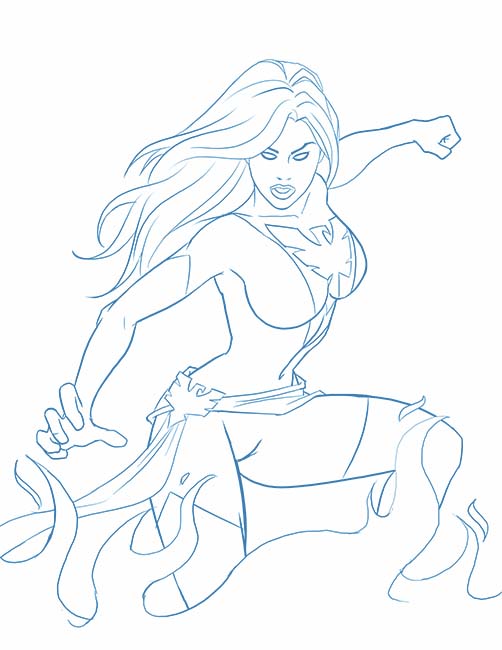 Posted: September 29th, 2008 under art, comic, Featured Artist.

3 Responses to "Phoenix by David Enciso – Part 1"