Brain Freeze – Preliminary
Tim Hilderbrandt (1939 – 2006) worked with his brother Greg on some of the most impressive artwork covering Star Wars to Lord of the Rings to comics to Magic the Gathering artwork. I was lucky enough a few years ago to purchase the original preliminary sketch of the MtG card Brain Freeze. I love the "feel" of the picture as the goblin is being blown away by an icy wind.
Preliminary Sketch

Final Artwork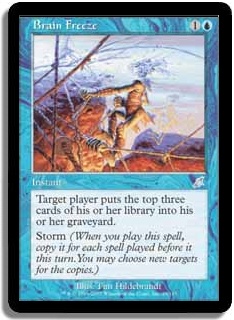 Posted: September 3rd, 2008 under art.