5 Seconds – Part 2 – Returning in 2018
Returning to Kickstarter in 2018!
The wait is almost over.
What would you do if you could see 5 seconds into the future?
Will Jake's ability to glimpse future events be enough to help a troubled teen who can read minds?
5 Seconds Part 2 :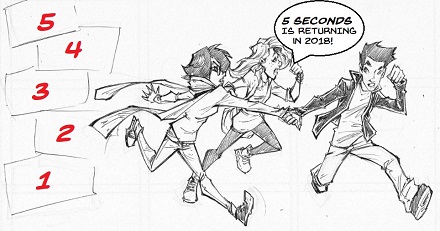 Posted: October 30th, 2017 under 5 Seconds, comic, Featured Artist, Website, Writer.
Tags: 5 Seconds, Brian Lim, Celia, Creative Partnerships Australia, Ellie, Font", graphic novel, Jake, Logo, match lab 2017, P. R. Dedelis, project start, sketches, Sparky, Steampunk, Tabby, Victoria, Word Smith, wordsmith