Word Smith – Work in Progress
Link to Project Word Smith.
Word Smith is on track for a June 2017 Kickstarter launch and I'm excited to show more work in progress. This one is Victoria visiting Bonnie at her patisserie. It's always great to see how the rough sketches develop to the detailed pencils.
Word Smith – Work in Progress :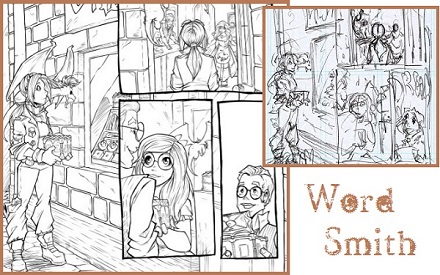 Posted: May 11th, 2017 under art, comic, Featured Artist, Website, Word Smith, Writer.
Tags: Celia, Font", graphic novel, match lab 2017, P. R. Dedelis, project start, sketches, Sparky, Steampunk, Tabby, Victoria, Word Smith, wordsmith