Sigmate Studio – The Second Year
A lot can happen in a year. The first year was absolutely amazing in which I launched 2 graphic novels, Tabby and Tabby Sketchbook. Tabby is currently in over 150+ public libraries across Australia and New Zealand. It is truly humbling to imagine someone borrowing and reading your work.
Dec 2015
I received some amazing news in December. Creative Partnerships Australia will match the amount raised for the production of my new 5 Seconds project up to $3750. This was the first ever government grant that was received and only 2 graphic novel submissions were accepted for the 2016 period.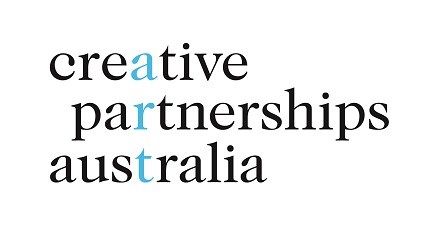 Feb 2016
After months of getting it ready, the 5 Seconds Kickstarter was launched!
Mar 2016
After a very nervous last few days, 5 Seconds reached its target with over 100+ backers raising more than $4000+ to fund its production. This was a fantastic moment as 5 Seconds was a story I had mulling before Tabby and it was only in 2015 that I finally finished the script for it!
May 2016
I participated in Kinokuniya's (Awesome book store in Sydney!) for Free Comic Book Day among some absolutely amazing creators. There was a huge turn out and I was glad to see the interest in Tabby.
Jun 2016
The artwork of Tabby was exhibited for the first time at Concord Library (part of Canada Bay Libraries). This original artwork was on display and it received some great feedback. Tabby was reserved out at Concord Library for several months after. Thanks to Lim and Tara from Concord Library for making this happen!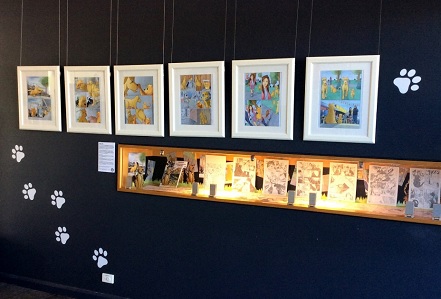 Jul 2016
I had the fantastic opportunity to do a presentation at Stanton Library (Thanks Eliza!) in front of over 40+ children. I was so happy how well the kids were engaged with Tabby. Since there's very little dialogue in Tabby, they participated in telling me what was happening in the story. It was an amazing experience!
The first printing of 5 Seconds was done. I was busy packing copies of 5 Seconds as the Kickstarter rewards. 5 Seconds was added to its first library, Ashfield! (Thanks again Karen for all your support. Special mention to David from Manly library for being the second library to add 5 Seconds to its collection.) Impact Comics in ACT also became the first comic book store in Australia to stock a few copies!
Sep 2016
The Blue Kickstarter was launched and was selected by Kickstarter as a Project We Love.
Oct 2016
The Blue Kickstarter completed with over 100+ backers and raising over $3000. It's so fantastic to see many previous pledgers return to support Blue! Now comes the fun part, getting the graphic novel ready for digital (PDF) and for print.
The Star (Malaysia's national newspaper) also completed an interview with me. This was the first time I was written up by a newspaper outside of Australia.
Link :
http://www.star2.com/culture/books/book-news/2016/10/06/malaysia-born-graphic-novelist-goes-from-lat-to-cats/
Dec 2016
There's not much left in 2016. Right now it's been pushing for Blue to ready! There's always a lot of last minute tweaks and corrections to make sure there's no silly mistakes when the book is set to print.
What's planned for 2017?
2017 is still very fluid at this time but I'm still planning to release at least one new graphic novel in 2017. I currently have a story with Comics2Movies that is currently in production. (The artwork is amazing!) I can't wait to see it published!
Thanks to everyone for your support in 2016. When I look back to 2015 and 2016, I couldn't have done it without all your help! Hope you have a very happy holiday period and a fantastic 2017.
Posted: December 6th, 2016 under 5 Seconds, art, Blue, comic, Featured Artist, Website, Writer.
Tags: 5 Seconds, ACT, Ashfield, Australia, Australian Cattle Dog, Blue, Buy, Canada Bay Library, Cheun, comic, Concord Library, cover, Creative Arts Partnership, Dragons, Ellie, Exhibition, First printing, Future, graphic novel, hot, Impact Comics, Inner West Council, Jake, kickstarter, North Sydney, NSW, P. R. Dedelis, Past, Present, Project We Love, Proof, Seconds, sexy, sketches, Staff Pick, Stanton Library, Stephen Kok, Tabby, Tabby Sketchbook, viral