Project Tabby – Uncoloured Cover
Click for Act 3 – Page 14 & 15 Roughs
The inked uncoloured Tabby cover. There are only several pages left to the end of Act 3 and an epilogue. This website has been sharing the rough sketches however all the pages have now been pencilled and inked.
So . . what does that mean?
Tabby is almost about to get its first print run! The Kickstarter page has all been done and approved. Just waiting for the right opportunity to get it launched. When it gets launched, I will appreciate any support as a backer or just sharing the link or both.
Thanks for coming along for the ride.
Uncoloured Cover :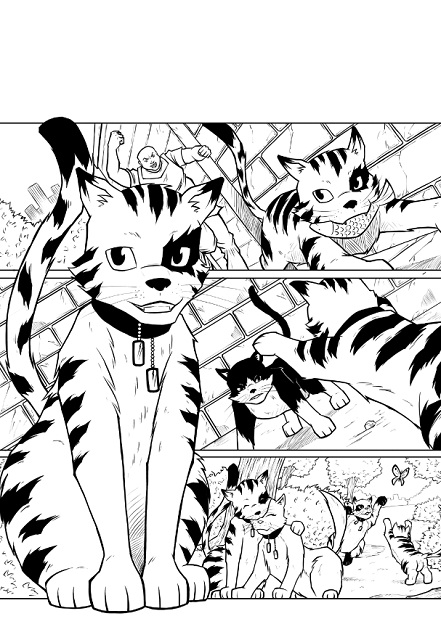 Posted: December 18th, 2014 under art, comic, Featured Artist, Website, Writer.
Tags: artwork, fish market, kickstarter, P. R. Dedelis, roughs, Tabby