Project Tabby – Act 1 Page 5 – Detailed Pencils
Check out Page 4 detailed pencils.
I'll be alternating between showing the roughs and the detailed pencils by artist P.R. Dedelis. This one is a nice action sequence as the local animal control person chases out the family of cats.
Page 5 Pencils :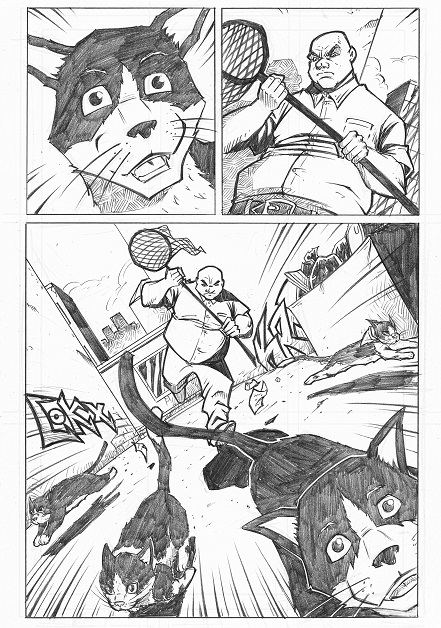 Page 5 Roughs :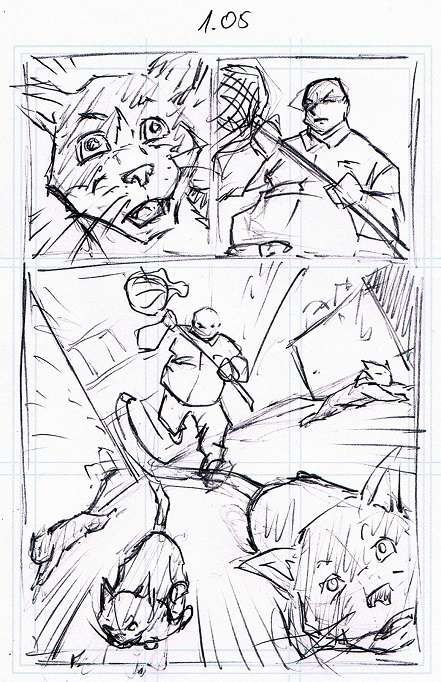 Posted: October 6th, 2014 under art, comic, Featured Artist, Website, Writer.
Tags: graphic novel, P. R. Dedelis, project start, Tabby